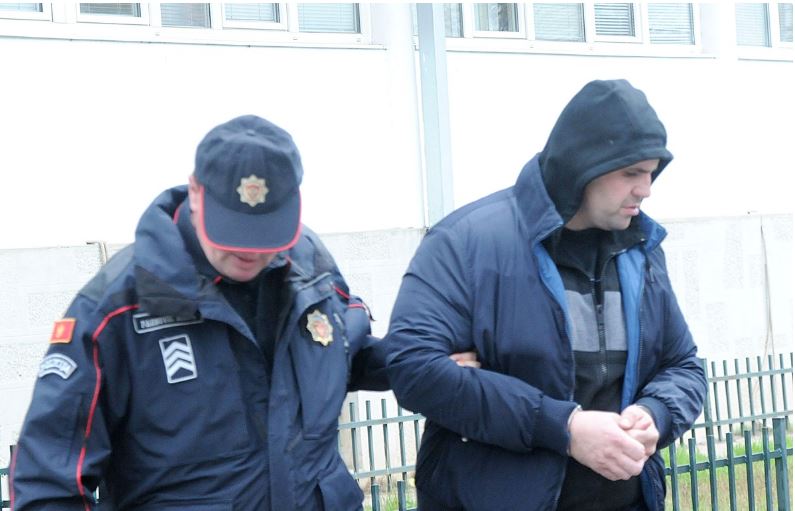 PODGORICA, April 15, 2018. – Zdravko Gojković from Podgorica, decided after all to admit threatening to Jelena Jovanović, "Vijesti" journalist. His lawyer, Srđa Radović, will propose to the prosecution a plea bargain regarding charges of compromising journalist safety. He confirmed this to "Vijesti".
It is not known yet what Gojković will propose to the prosecution, but according to information obtained by "Vijesti", the prosecution will not accept the fine. It will request a prison sentence.
According to the Criminal Law he faces a fine or imprisonment of up to one year.
Prosecutor Biljana Medenica had filed an indictment against Gojković and judge Larisa Mijušković-Stamatović scheduled the trial for May.
Gojković has the right to request a settlement with the prosecution until the beginning of the trial.
Investigative judge of Podgorica Basic Court Miladin Pejović had previously released him pending trial.
He then told the judge that he did not intend to threaten to Jovanović, that he would not come near her, and that he wanted to sue "Vijesti" because of the published article and not threaten anyone.
He was arrested at the end of March, after threatening the journalist in Daily "Vijesti" newsroom.
Gojković, after journalist told him that she could not remove the article from the portal, but that he had the right to react or deny the claims in the article, pushed the newspapers off the table and said "I will act differently with you, I know what to do", saying her to watch out.
Gojković was already known to the police and he was convicted several times before.
The president of the Commission for Investigating Attacks on Journalists, Nikola Marković, pointed out that the Commission will deal with these threats at its first next session.
"I am terrified with the fact that criminals can freely walk into a newsroom and threaten to a journalist for the work he/she performs", said Marković earlier.
Minister of Justice Zoran Pažin asked the police to urgently make a security assessment for the journalist.