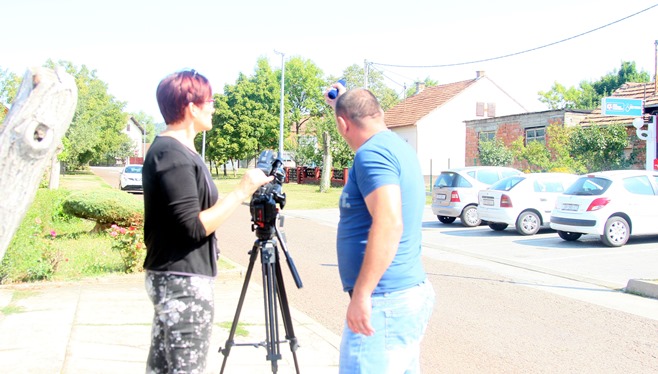 ZAGREB, 23.08.2017. – Croatian Journalists' Association supports its Branch in Brod-Posavina County in strong disapproval of verbal and physical attack against two female journalists while they were doing their job.
Two female journalists, Višnja Ružojčić, HRT and Sandra Primorac, SBplus portal were about to start shooting at the location of incident. Namely, last night a 31-year old man had been shot and died in front of the local cafe shop. Today, about 11 o'clock unknown man came out of coffee shop, started shouting and called names our colleagues. He tried to pull down HRT camera but did not succeed as the journalist reacted promptly.
The incident was reported to the police and perpetrator will be sent to Court due to disturbances against law and order, was reported by the Branch.
"We call all parties involved to make possible for journalists to do their work. They are rather often in complex situation while reporting about events interested for general public", was said by the CJA Branch in Brod-Posavina County.
CJA too calls all parties to make journalists' work possible and expects perpetrator will be punished accordingly. Adequate punishment might stop future incidents oft he kind.
Saša Leković, CJA president