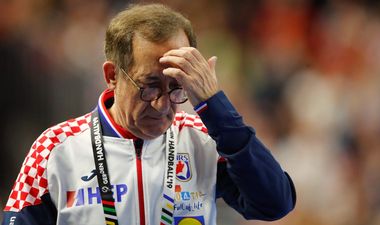 ZAGREB, 24.01.2019. – The Croatian Journalists' Association strongly condemns verbal insults against Dražen Krušelj, Jutarnji list journalist, by Lino Červar, selector of Croatian handball team. Krušelj was verbally offended yesterday in RTL TV program after the match Croatia- France.
Červar was brutal in communication with our colleague Krušelj offending him both as a journalist and a person. We find especially troublesome the fact that he called for the owner of media house Krušelj works for to – respond. He completed his volley of insults by extremely dangerous words: "If injustice becomes a law, it is obligation of every citizen to take justice in his own hands". That shameful outburst can not be justified, especially because of the fact that our colleague Krušelj has been attacked and beaten because of his work.
Lino Červar is public figure and needs to tolerate critical objections regarding his work. We respect his results but he has to respect journalists and their work and refrain from brutal qualifications.
CJA express regrets that RTL TV did not respond appropriately and stop that outburst on time. CJA also calls for reaction of the Croatian Handball Federation.