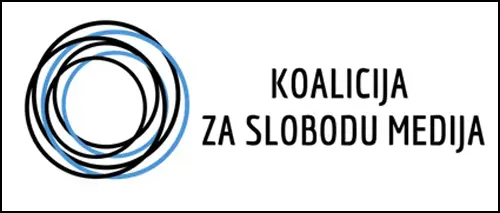 IJAS, the Coalition for Freedom of the Media and the Association of Independent Electronic Media believe that the Ministry of Culture and Information has misused the institution of an independent media expert.
According to them, this happened during the time of Minister Maja Gojkovic, as the Ministry continued to destroy the already deeply abused system of project co-financing of media content of public importance by deciding to provide a majority of commissions to journalists and media associations whose main purpose of the existence is money distribution to media close to the authorities in local communities.
"This time, the Ministry and Minister Gojković decided to form commissions that include a number of allegedly independent media experts, who were nominated at the suggestion of such associations to be  members of commissions for the distribution of money for media content in local communities," the statement said.
In July 2021, IJAS, JAS, the Coalition and AIEM drew the public's attention to the fact that the Ministry headed by Maja Gojković decided to include in the Working Group for Drafting Media Laws, as they stated, "PROUNS, Komnet, Serbian Journalists' Association, The Association of Radio Television of Serbia, the Association of Journalists of Vojvodina and the Association of Media and Media Workers.
"We clearly said then that certain organizations do not exist under that name, they do not have contact information or active websites, they cannot say how many members they have or which organizations are part of the association, and that the same people as officials in one organization appear and in others. "
IJAS, JAS, Coalition and AIEM believe that the Ministry is close to marking the end of the system of project co-financing of media content, which was established in good faith in Serbia in 2014.
IJAS, JAS, Coalition and AIEM say that they will send a request to the Ministry of Culture and Information today, in which they will ask for the names and professional biographies of all candidates for membership in this year's commissions.
By analyzing these data, as they claim, they will have the opportunity to inform the public who the candidates were, and who was chosen by the decision of the Ministry to decide on budget money intended for media content of importance to the public and citizens of Serbia.