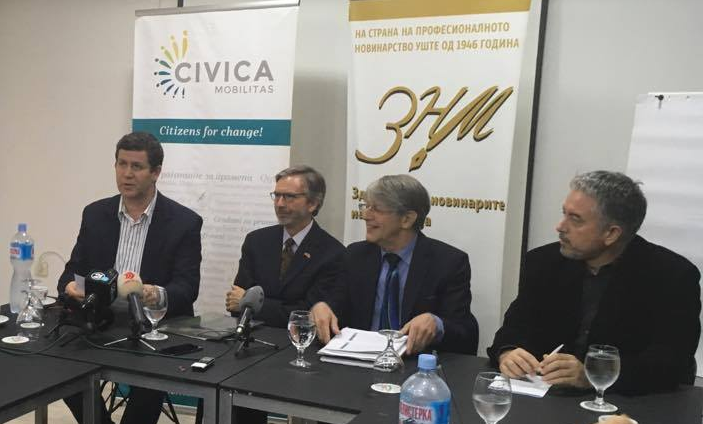 SKOPJE, 10.11.2017 – Three days ago, organized by the Association of Journalists of Macedonia and the US Embassy in Macedonia, a lecture was held on the topic "The role of the media in the development of the public image of the whistle-blowers".
The President of AJM, Naser Selmani addressed the event and thanked the United States of America for being a great supporter of the Association for the protection and promotion of freedom of speech in Macedonia and welcomed the speaker Tom Devine, an international expert, for protecting the whistle-blowers.
"We agree that now is the moment in Macedonia to open all issues related to the freedom of speech and the quality of democracy. The issue of whistle-blowers is one of those important issues," Selmani said.
He stressed that the law must undergo changes and begin to be properly implemented. He added: "Since 2016, Macedonia has a law on whistle-blowing, which is not in accordance with international standards. And even as bad as it is, it is not implemented properly because the system is afraid of transparency and accountability."
The Director of Legal Affairs at the Washington Government Accountability Project, Tom Devine, thinks that significant legal changes are needed and the establishment of an appropriate structure for it to start delivering results. "Appropriate training must be provided for the employees, their supervisors and the judges who would deal with such cases. And the most important thing is to make a public campaign, that is, to get the whole population acquainted with the law and the protection that it offers," he stressed.