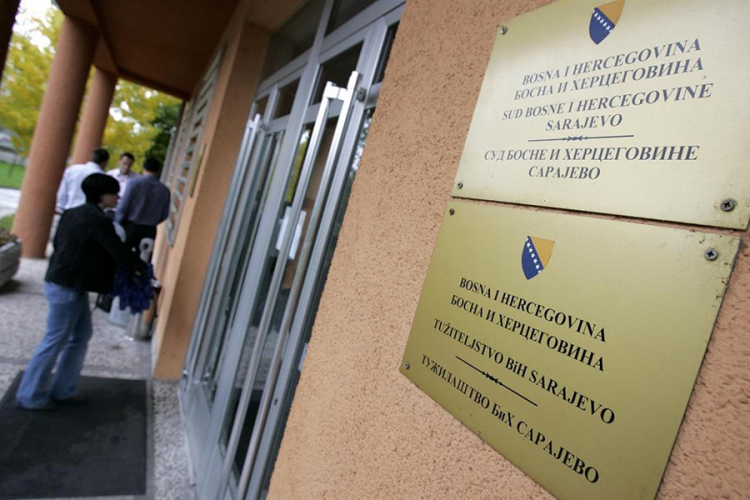 SARAJEVO, 19.02.2018. -The Appellate Panel of the Court of Bosnia and Herzegovina confirmed releasing journalist from Elta TV from charges of causing national, racial and religious hatred.
The Second Instance Verdict stated that the First Instance Verdict was confirmed, on which the Prosecution of BiH filed an appeal. The Accused are also acquitted of trial costs.
For the purpose of reminding, in February 2014, on ELTA TV, Milan Mandić, the president of the Association of Families of Missing Persons of the Sarajevo-Romania Region, was accusing Munire Subasic and Hatidza Mehmedovic from the Association "Mothers of Srebrenica". Then he said that tha God's justice will reach them.
God's justice came to Srebrenica . I talk publicly about this. The war crime began in 1992 and 1993 in Srebrenica, Skelane, Potočari, Kravica and Bratunac, and God's justice arrived in 1995, " said Mandić, after what the Prosecution of Bosnia and Herzegovina filed charges against journalists and editor of Elta TV.
The indictment, signed by the prosecutor Izet Odobasic, was rejected by the judge for the the preliminary proceedings of The Court of BiH , arguing that the disputed statement was characterized as a hate speech on the basis of "overwhelming and arbitrary interpretation" and that the whole context of the case was not taken into consideration. However, after this, the three-chamber Panel of the Court of BiH confirmed this indictment and the judicial process begun.
"The Council does not find that the Prosecutor's Office of BiH has challenged the findings of the first instance court in relation to decisive facts, but rather the contested verdict gives the reasons for its conclusion conclusively to this panel, finding that it has not been proven that the accused committed the acts in the manner described in the Indictment ", was stated.
Siniša Vukelić, president of the Journalists Club in Banja Luka, considers, that from the beginning there were no elements for including the Prosecutors office of BiH  and spending budget on indictments against journalists.
"Instead of dealing with the difficult cases of fraud and crimes within their jurisdiction, and on which the media report on a daily basis, they are turning against journalists," he says.