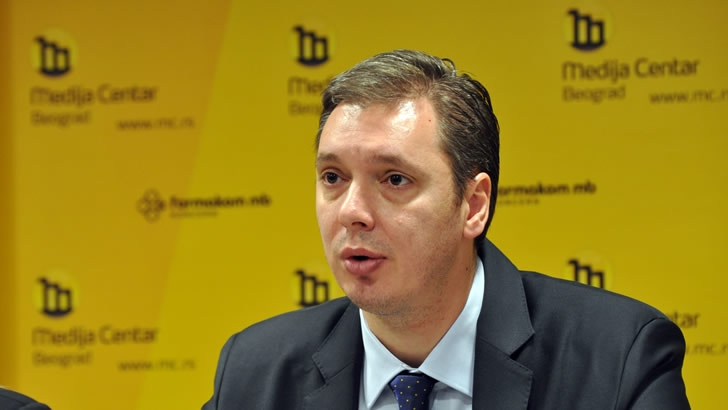 BELGRADE, 10.01.2018. – On January, 9th 2018 Suzana Vasiljevic, media advisor in the cabinet of the President of the Republic of Serbia sent a public letter to Mr. Blicher Bjerregard stating her views about the upcoming fact-finding mission. Vasiljevic urged EJF/IPI/SEEMO delegation to meet Aleksandar Vucic, president of Serbia. We report the letter in full.
Dear Mr. Blicher Bjerregård, dear Miss Schroeder, Miss Vasic Nikolic, Mr. Radomirovic, Miss Mogerini, Mr. Hahn, dear colleagues,
As announced earlier last year, the EFJ is sending its highly publicized  "fact-finding mission" to Serbia this January. As far as I understand, EFJ requested a meeting with the Prime Minister of Serbia, Ana Brnabic. However, they did not ask to meet with the President of the Republic of Serbia, Aleksandar Vucic, who is the chief target of most of their criticism.
Bearing in mind that I sent a letter to EFJ and Mr. Bjeregard, two months ago, commenting on his statement to Radio Free Europe, ("Speaking to the Radio Free Europe, the EFJ President Mogens Blicher Bjerregård evaluated Serbia as currently the worst example of violations of media freedom in the Balkans, noting that the constant pressure on the media coming from the authorities in the Western Balkans has been highlighted repeatedly by EU Enlargement Commissioner Johannes Hahn"…) I hope you will agree that the spirit of fairness would have required EFJ to also request a meeting with the president. Particularly since EFJ claims he is trying to shut down all independent media.
Isn't it only fair that EFJ representatives tell him, in-person, why they consider his attitude to the media problematic? And to give him a chance to express his views and state his arguments on this matter?
I am puzzled as to why they did not request to meet the President of Serbia. Am I to conclude that EFJ mission is not a fact-finding one? Is their mission, in fact, the same as the NUNS mission? Is EFJ coming to promote the political agenda of a group that calls itself an "independent" media association?
What could possibly have motivated EFJ to boycott the single individual that they and NUNS routinely blame for everything that goes wrong in Serbia? I fail to understand the logic. How could meeting with the president possibly interfere with their "mission"?
Regardless of their motivation, this decision strikes me as unprofessional, at best.
I am addressing this letter to all EU representatives, the same ones EFJ and NUNS contacted when they made their claim that there is no media freedom in Serbia. I am also copying foreign media representatives in Serbia, to use freely in their coverage of EFJ mission.
A fact-finding mission is usually undertaken to correct bias, whereas EFJ selection (or omission) of interlocutors seems to indicate a desire to confirm pre-existing prejudices. I am very disappointed in their approach because I was hoping that they would wish to meet not only NUNS, but also representatives of other media organizations in Serbia, if their aim is to find real facts about the situation in this country. Obviously, I was wrong. It is rather a "NUNS facts confirming mission" which is also fine, but then it should be made clear, not misleading the public about the real goal of the mission.
Kind regards,
Suzana Vasiljevic
media advisor
cabinet of the President of the Republic of Serbia