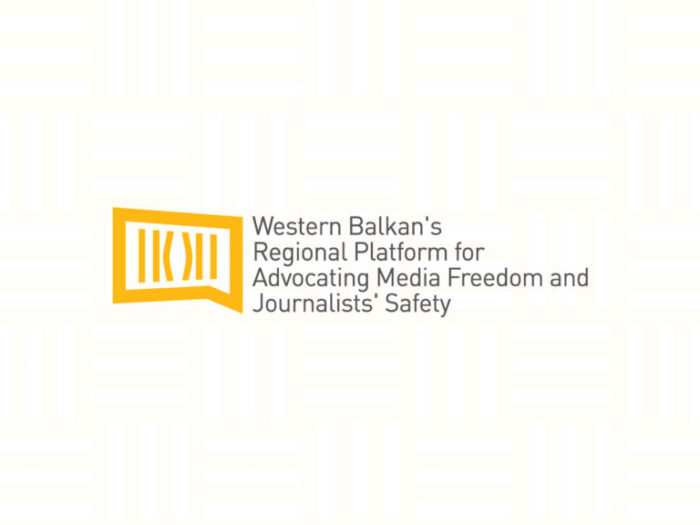 Western Balkan's Regional Platform for advocating media freedom and journalists' safety, which represents more than 8000 members, calls the Appellate Court of Montenegro to reconsider the first-instance verdict of the Higher Court, which find the investigative journalist Jovo Martinovic guilty, two days ago in Podgorica.
Martinovic was sentenced to 18 months in prison for criminal offenses of creating a criminal organization and unauthorized production, possession and trafficking of narcotic drugs. The judgment is the first instance and an appeal is permitted. Martinovic spent 14 months in detention, and since January 2017 he was allowed to defend himself while at liberty. From the moment he was arrested in October 2015, he claims to be innocent and that he was in contact with the first inductee in this case because he worked on a documentary film for a French television company that confirmed it.
"The verdict on Jovo Martinovic case, unfortunately, once again showed that the Montenegrin courts fail to understand the nature of journalistic work and it is possible that this is one of the reasons why the Martinovic is found guilty. What we consider particularly problematic in the verdict is that the judge stated that Martinovic used his journalistic knowledge and skills to link members of the criminal organization dealing with drug trafficking and thus put journalism into the service of crime which is unacceptable. Since the Prosecution did not offer concrete evidence for what they charged Martinovic, we believe that it would only be right to acquit him", said the president of Trade Union of Media of Montenegro, Marijana Camovic.
Regional Platform supports the demands of the Trade Union of Media of Montenegro to ensure that Martinovic is treated fairly in the appeals process and asks the Montenegrin courts to apply the highest standards of the European Court of Human Rights concerning the rights of journalists and media freedom. Martinovic, an award-winning journalist, has demonstrated his integrity and knowledge in dealing with the issues of organized crime, corruption and human rights violations, including war crimes in the Western Balkans.
Also, the Regional Platform appeals to the judicial authorities of Montenegro to refrain from criminalizing journalism and journalistic profession in the future. Journalists in Montenegro cannot work freely, among other things, because these same judicial bodies are not able to solve any serious case of attacks on journalists and the media.
Each attack on journalists is the attack on public interest, democracy and rights of all citizens.
Skopje – Belgrade – Podgorica – Prishtina – Sarajevo – Zagreb, 18.01.2019.
BH Journalists Association
Trade Union of Media of Montenegro
Croatian Journalists' Association
Association of Journalists of Kosovo
Association of Journalists of Macedonia
Independent Journalists Association Serbia