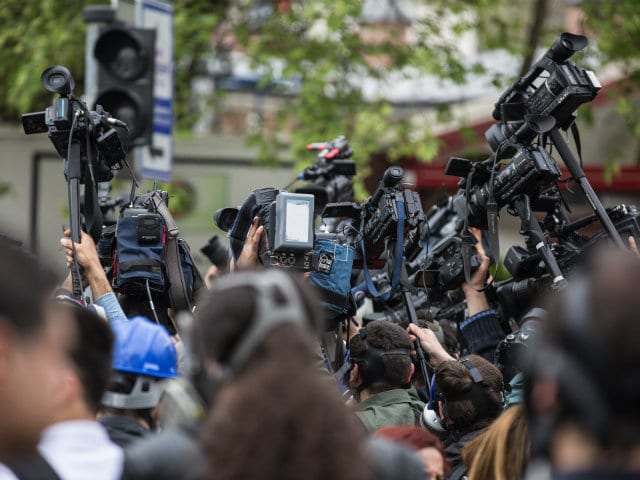 Borka Rudic, secretary general of BH journalists Association and two other journalists from Bosnia and Herzegovina, Nikola Vucic and Amir Zukic ( N1 TV) were the target of attacks on the social network Facebook via a profile named Jasmin Mulahusic Spielberg.
Jasmin Mulahusic published on his profile post in which he describes one of his bizarre dreams, and explains that he was attacked by snakes, and how he cuts their heads, and that one of those from his dream is Borka Rudic. After that the same FB profile continues to publish posts in which he targets journalists Nikola Vucic and Amir Zukic.  Also, the comments below these posts are offensive and threatening, including hate speech and mentioning their nationality.
Jasmin Mulahusic, who lives in Luxemburg, was arrested on the border between BiH and Croatia on the beginning of September 2021. for earlier threats to journalists in BiH and other public and political figures. He is charged for criminal offenses of inciting national, racial and religious hatred, discord and intolerance. The Court of Bosnia and Herzegovina released him, and didn't determine any prohibitive measures.
Last week, the SafeJournalists network published a press release on a similar occasion, when colleague Rudic and Lejla Turcilo, a professor at the University of Sarajevo, were attacked together from the same nationalist and radical circle and individuals.
Director of the SafeJournalist network, Dragan Sekulovski, said: "The verbal attacks by individuals to journalists that  were not brought to justice in the past are one more argument why it is important to stop the policy of impunity. By tolerating such threats by the national competent authorities in BiH, the attacks are repeated with the purpose of imposing censorship, critical voices and freedom of opinion are silenced, not only in the journalistic community, but also in Bosnian society in general ".
He stressed that "violence against all our colleagues from BiH is a serious threat to more than 8,000 journalists" represented by the SafeJournalists network.  "We express our solidarity with them and will demand the highest penalty for all life threats addressed to our colleagues that are motivated by this incident," Sekulovski pointed out.
The SafeJournalists Network, which gathers more than 8,200 media professionals in the Western Balkans, condemns the attacks and targeting three journalists and media freedom defenders  in BiH.  We demand a quick and efficient investigation and an adequate  punishment for the perpetrator. Also, we call on the competent authorities to reconsider the decision to release Jasmin Mulahusic from custody, especially bearing in mind that he continued with the same practice as before, and that there is a possibility of repeating the criminal offence.
The SafeJournalists network will inform all relevant domestic and international actors about this case of the attack.
Every attack on journalists is an attack on the public interest, democracy and the rights of all citizens.
Skopje – Belgrade – Podgorica – Pristina – Sarajevo – Zagreb, 23.9.2021.
Association of Journalists of Macedonia
Association of Journalists of Kosovo
BH Journalists Association
Croatian Journalists' Association
Independent Journalists Association of Serbia
Trade Union of Media of Montenegro