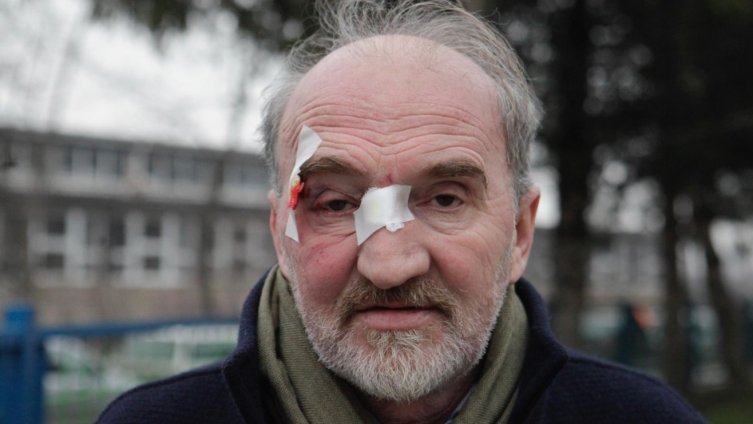 SARAJEVO, 23.02.2018. – The Western Balkan's Regional Platform for Advocating Media Freedom and Journalists' Safety, representing more than 8000 members, strongly condemns the physical attack on Nedžad Latić, the journalist and editor of the portal The Bosnia Times from Sarajevo. The attack happened on Tuesday afternoon, in front of the building Latić lives, shortly after he left the Mosque he was praying in.
The attack on Nedžad Latić that caused bodily injuries is a brutal attack on a journalist and on freedom of expression and safety of journalists. At the same time, it is kind of pressure on media freedom not to critically write about current events in BiH, including about Wahhabi members behavior.
The Platform expresses its deepest concerns about that and other attacks on journalists. We request an urgent investigation of the attack on Latić, identification of the perpetrators and the motives of the attack, as well as to take efficient legal measures.
The BH Journalists Association has documented 24 cases of threats and attacks against journalists in 2017, but just some of them have been taken to court.
The Platform will send letters of concern to all relevant authorities in BiH requesting them to prevent any form of violence against journalists, to urgently and thoroughly investigate all facts about this and other cases of violations. By doing so they will send a strong message to the public that such behavior is not acceptable. Also, The Platform will report the case to the Mapping media freedom Platform and Council of Europe to promote the protection of journalism and safety of journalists.
The Regional Platform strongly supports the BH Journalists Association and its efforts to protect journalists and freedom of speech.
The Platform also calls on international organizations dealing with the protection of press freedom and the rights of journalists to demand from BH authorities to urgently prosecute the perpetrator.
Attacking and threatening journalists is a direct attack on freedom of expression and the right of citizens to be informed. Each attack on journalists is the attack on public interest, democracy and rights of all citizens.
Skopje – Belgrade – Podgorica – Pristina – Sarajevo – Zagreb, 23.02.2018.
BH Journalists Association
Trade Union of Media of Montenegro
Croatian Journalists' Association
Association of Journalists of Kosovo
Association of Journalists of Macedonia
Independent Journalists Association of Serbia
Safejournalists.net, Zagreb, 23/02/2018