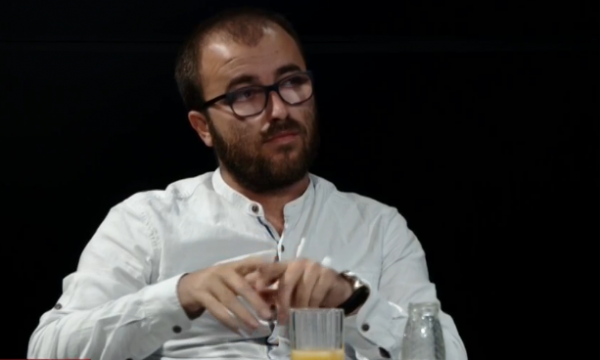 SafeJournalists Network strongly condemns physical assault on the journalist Visar Duriqi in Pristina. On 25.02.2021 Visar Duriqi was returning home after midnight when three masked men physically assaulted him. They broke his teeth and fractured his nose. He was taken to the hospital where he received medical treatment. Afterward, he was discharged.
Visar Duriqi covers topics related to religious extremism and radical groups in Kosovo. The Association of Journalists of Kosovo – AJK has reacted in 2014 regarding some death-threats he had been receiving continuously (at the time he was working for "Gazeta Express"). In "Insajderi" he is an investigative journalist, author of the documentary series "InDoks" where he also covers these kinds of topics, but also corruption, affairs, and other sensitive topics. For an interview in 2019 Visar said that those verbal threats have continued, and all of them are related to the topics he covered regarding radical groups. Some of these people have been imprisoned and some have been sentenced in court.
President of the Board of AJK, Gentiana Begolli Pustina claims that the physical attack on journalist Visar Duriqi is one of the harshest cases against journalists. 
"It is unacceptable, as it is disturbing how these attacks have become more frequent. We consider that this attack not only causes disturbance to our community and the freedom of speech, but it also disarranges the climate of doing journalism in a democratic society. We encourage our colleagues not to allow these coward acts to keep them silent", she said.
SafeJournalists Network, representing more than 8,200 media professionals in the Western Balkans join its member AJK in condemning this cruel and insidious attack. We call on the authorities to resolve this case as soon as possible and find the felonies. 
We will inform the relevant national and international stakeholders about this new case. Each attack on journalists is an attack on the public interest, democracy, and rights of all citizens.
Belgrade – Podgorica – Pristina – Sarajevo – Skopje – Zagreb, 
25.02.2021.
Association of Journalists of Kosovo
Association of Journalists of Macedonia
BH Journalists Association
Croatian Journalists' Association
Independent Journalists Association of Serbia
Trade Union of Media of Montenegro