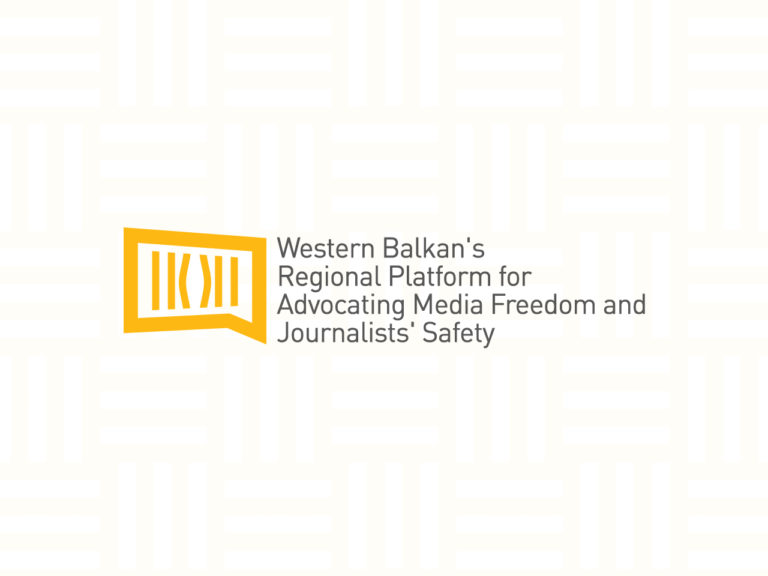 PRISTINA, 30.03.2018 – The Western Balkan's Regional Platform for Advocating Media Freedom and Journalists' Safety, representing more than 8000 members, condemns the latest incidents against media and journalists during the police intervention in Mitrovica North.
The incident took place on March 26th when special police unit – Regional Operational Support Unit (ROSU) – in Mitrovica North arrested the Serbian government official Marko Djuric who, according to Kosovo's government, had entered the country without prior approval by Pristina authorities.
Journalists were covering the meeting of Djuric and other officials with citizens of Mitrovica North when the police intervention took place.
During the intervention, ROSU used shock bombs and tear gas to disperse the crowd which was blocking the entrance of the building where the meeting was taking place. In that chaotic situation, several journalists were hurt and some media equipment was damaged. Even some other media workers were attacked at another location.
It is again evident that journalists and media people are working under very dangerous circumstances. Therefore the Platform again expresses its concern about the safety of journalists and insists Kosovo authorities should investigate the police action.
Deputy director of Kosovo Police in Mitrovica North, Mr. Hoti, told the Association of Journalists of Kosovo that no case was reported to them by any of journalists.
The Platform encourages all the journalists to report incidents and cases whenever they are threatened or attacked during their work. Also, the authorities have to make sure that the work of journalists is not obstructed and that they can work safely.
Since the beginning of 2018, the Association of Journalists of Kosovo registered 7 incidents against journalists, including 1 physical assault and 6 cases of intimidation, not including the latest incident.
Every attack on journalists is an attack on the public interest, democracy, and rights of all citizens.
Skopje – Belgrade – Podgorica – Pristina – Sarajevo – Zagreb, 29.03.2018.
BH Journalists Association
Trade Union of Media of Montenegro
Croatian Journalists' Association
Association of Journalists of Kosovo
Association of Journalists of Macedonia
Independent Journalists Association Serbia