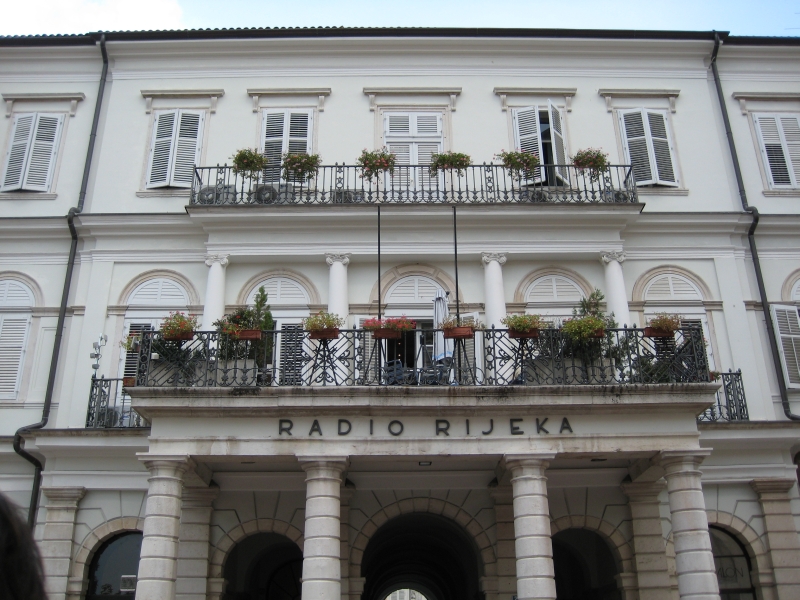 Radio Rijeka from Rijeka was under a wave of threats and insults after March 25, 2021. only because it played a song that did not suit the listeners.
The music editor on Radio Rijeka played the song by Vinko Coca "When I die wrapped in white", one of the popular fan songs of football team Hajduk from Split (there is a big animosity among fans of different clubs from different cities in Croatia).
This was followed by insults and threats, especially towards a journalist, the music editor who played the song. After that, Joso Krmpotic, the host of the show on Radio Rijeka, instead of standing on his colleague's side and protecting her from the chase, he started apologizing to the listeners.
On March 26, the editorial board received an e-mail saying among other things: "If I hear another, only one "tovarian" song that I don't like (to sing about an olive tree, a stone or to glorify Dalmatia and those gypsies) I'LL FUCK YOU ALL. Badly. One wrong move, one wrong song and the whole Radio Rijeka goes up in the air together with the editorial office crew which is then on duty. You read well. This is an open threat. Be smart in your head and in the future be careful what songs you play because you aren't even aware of what kind of shit you got into because of one stupid woman."
The suspect was detained and remanded in custody. He is charged with the crime of threatening, said the police.
Journalists must not be prevented from doing their job, nor may they be threatened for any reason.
"The Croatian Journalists' Association strongly condemns the threats made to colleagues at HR Radio Rijeka, which is an integral part of the public service network. Such threats should be taken seriously and every effort should be made to protect our colleagues", Hrvoje Zovko said, CJA president.
"We consider it a shame that so far the leading people of the HRT Center in Rijeka and the editor-in-chief of Radio Rijeka have not responded to all that. It is their duty to protect their employees. We give full support to our dear colleagues in Rijeka", he added.
SafeJournalists Network, representing more than 8,200 media professionals in the Western Balkans join its member CJA in condemning these dangerous threats. We ask the institutions to protect journalists, to sanction the person who made the threat and to send a clear message to the public that such threats are unacceptable.
We will inform the relevant national and international stakeholders about this new case. Each attack on journalists is an attack on the public interest, democracy, and rights of all citizens.
Belgrade – Podgorica – Pristina – Sarajevo – Skopje – Zagreb, 31.03.2021.
Association of Journalists of Kosovo
Association of Journalists of Macedonia
BH Journalists Association
Croatian Journalists' Association
Independent Journalists' Association of Serbia
Trade Union of Media of Montenegro