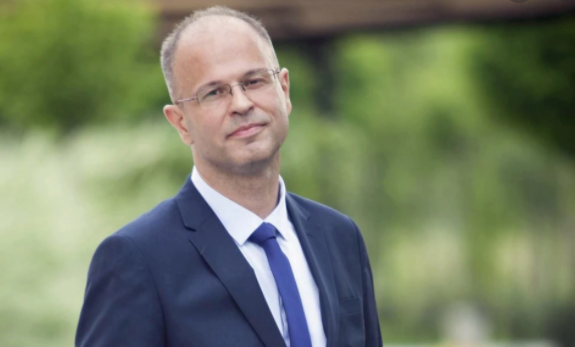 SafeJournalists Network expresses concern about the decision of Montenegrin Court of Appeal to sentence investigative journalist Jovo Martinovic for mediation in drug trafficking.
Investigative journalist Jovo Martinovic was found guilty on March 29, 2021. because the judges of the Court of Appeal concluded that he was connected with drug smugglers in 2014,  thus confirming the verdict by which Martinovic was sentenced to one year in prison for mediation in drug trafficking, and acquitted of charges of creating a criminal organization.
Judges of the Court of Appeal share the opinion of a colleague from High court – Vesna Pean, that Martinovic used his acquaintances from the journalistic profession to connect smugglers. The court claims that Martinovic's meeting with the other accused in this case – Dusko Martinovic, associate witness Namik Selmanovic and Jonuz Hadzibeti – was not aimed at making a documentary or publishing anything related to drug trafficking.
Jovo Martinovic said that the confirmation of his verdict had come from the same court and judges who upheld the acquittals of Montenegrin drug-lords and other favorites of those who have held Montenegro and its institutions trapped for decades.
"Unfortunately, it is impossible to expect justice from such a court, so I am not surprised that the reasoning of the verdict does not state nor refute the evidence, or specific argument from my appeal. With such alleged evidence and caricature, Montenegrin courts can convict anyone for anything only if they receive a wink and a bone from the Lord", he said.
Martinovic spent 14 and a half months in the custody, so he served the confirmed sentence. International journalist organisations have protested several times before against this verdict, saying that Martinovic was convicted even though he was just doing his job.
"Trade Union of Media of Montenegro (TUMM) deeply regrets because of the decision of the Court of Appeals to confirm the verdict by which the investigative journalist Jovo Martinovic was convicted for mediation in drug trafficking", said the vice-president of the TUMM Radomir Krackovic.
He said that Martinovic had been claiming for years that he contacted drug smugglers only in order to make a documentary, but the courts do not want to accept that.
"We do not see another motive in this case because our colleague Martinovic was just trying to do his job – journalistic research. The decision was made despite numerous appeals and letters from international journalistic organizations, which described this verdict as a caricature of justice. It turned out once again that some Montenegrin courts do not respect the specifics of journalistic work, which further undermines the freedom of the media in Montenegro", Krackovic said.
SafeJournalists Network, representing more than 8,200 media professionals in the Western Balkans joins its member TUMM in expressing concern and regret about this case. We call upon the courts in the region to carefully address all similar cases and respect the specifics of journalistic work.
We will inform all relevant national and international stakeholders about this new case. Each attack on journalists is an attack on public interest, democracy and rights of all citizens.
Belgrade – Podgorica – Pristina – Sarajevo – Skopje – Zagreb, 1.04.2021.
Association of Journalists of Kosovo
Association of Journalists of Macedonia
BH Journalists Association
Croatian Journalists' Association
Independent Journalists' Association of Serbia
Trade Union of Media of Montenegro