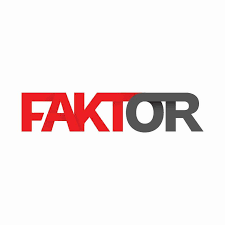 The Western Balkan's Regional Platform for Advocating Media Freedom and Journalists' Safety, which represents more than 8,200 members, strongly condemns intrusion of Faktor.ba portal premises, threats and subsequent pressures to its journalist and editors by persons close to a known criminal.
On April 14th two women entered the the Faktor.ba premises threatening and cursing the staff. They were dissatisfied with an article about the arson and shooting by unknown persons in the Sarajevo settlement Vraca that took place the night before. Their demand to remove the said article was refused by the media. Soon after, Faktor.ba received a phone call from a man they had reported before with the same request. This person, known to the police as a multiple offences convict, threatened to come with his lawyer to the premises.
Faktor.ba said that they take these threats very seriously as they come from a person close to the convict:
– We reported them to the Police Directorate of the Sarajevo Canton Police and provided the evidence.  The police patrol came to our premises quickly and, acting professionally throughout, took our statement at the Police Directorate – reported Faktor.ba editorial team – The question remains: how can a person, convicted of leading a criminal group responsible for 128 crimes, including shooting at the police officers, be free and therefore be able to exert pressure on the media?
– We welcome prompt and professional response of the Sarajevo Canton police and demand of all relevant institutions conduct an urgent investigation into this case and prosecute responsible persons in accordance with the law – said Borka Rudic, secretary general of the BH Journalists Association -Attacks on professional journalists are unacceptable in a democratic society, they are a serious threat to freedom of expression and safety of journalists. This is why BHJA urges parliamentarians in both BiH entities, Brcko District and at the state level to adopt amendments to criminal laws that would advance criminal policy in relation to attacks on journalists as soon as possible.
The Western Balkan's Regional Platform for Advocating Media Freedom and Journalists' Safety joins its member, BH Journalists Association, in condemnation of this incident and expect professional approach to this incident by all relevant institutions. It is quite worrying that the suspect is a known criminal and we share our partner's concerns about existing impunity and mild sanctions against those who attack journalists. The state, at all levels, must send a clear message that attacks on journalists, media outlets and freedom of expression should not and will not be tolerated.
Skopje – Belgrade – Podgorica – Pristina – Sarajevo – Zagreb, April 16, 2020
BH Journalists Association
Trade Union of Media of Montenegro
Croatian Journalists' Association
Association of Journalists of Kosovo
Association of Journalists of Macedonia
Independent Journalists Association of Serbia