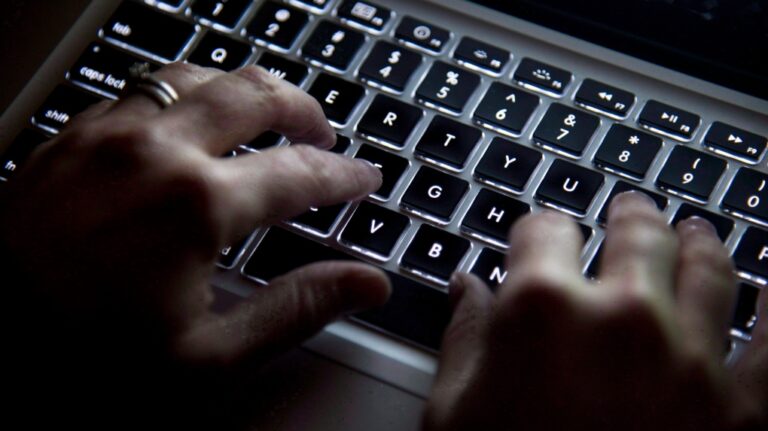 Tanja Milevska, journalist and correspondent in MIA (Media Information Agency), received death threats and sexist insults on Twitter and on Facebook, because of her public stands expressed on social networks. The case was reported to the police, but no charges have been raised so far.
On July, 11thMilevska received dozens of verbal abuses, hate speech, death and rape threats on social network after she tweeted asking whether Hungary's Prime Minister Viktor Orbán and the European People's Party (EPP) in the European Parliament recognise the constitutional change of 2019 making "North Macedonia" the country's official name.
Following the tweets, trolls and active political figures had been fuelling threats for the past five days in an attempt to discredit the journalist in the context of the parliamentary election that took place on July, 15th.
The Association of Journalists of Macedonia (AJM) strongly condemned hate speech and direct threats to Milevska's life and reminded the Ministry of Interior and the Public Prosecutor's Office that hate speech and such direct threats are covered by the Criminal Code and it should act.
– The safety of journalists and the freedom of speech go hand in hand, along with the democratic features of a country. Such a public discourse in which journalists are most harshly attacked, with open threats to life, is inadmissible and unthinkable for a democratic society, especially during a pre-election period. – said Mladen Chadikovski and added that AJM will demand from the institutions an immediate reaction and vigilant monitoring of all threats against journalists.
SafeJournalists Network, representing more than 8,200 media professionals in the Western Balkans, joins its member AJM in condemnation of the threats against Milevska and remind the public that in May it recorded three cases of online threats (Mishko Ivanov Aneta Dodevska and Natasha Stojanovska) those cases are still unresolved. Now, as additional worry such threats come in the pre-election campaign and AJM reports about political parties being direct generators of such narrative that comes from their supporters, bots and fake profiles on social networks. We call upon relevant institutions in North Macedonia to act and secure the safety of journalists, especially as practice shows the online threats often lead to physical attacks.
SafeJournalists Network will inform relevant national and international stakeholders about these cases.
Each attack on journalists is an attack on public interest, democracy and rights of all citizens.
Skopje – Belgrade – Podgorica – Pristina – Sarajevo – Zagreb, 16.07.2020
Association of Journalists of Kosovo
Association of Journalists of Macedonia
BH Journalists Association
Croatian Journalists' Association
Independent Journalists Association of Serbia
Trade Union of Media of Montenegro