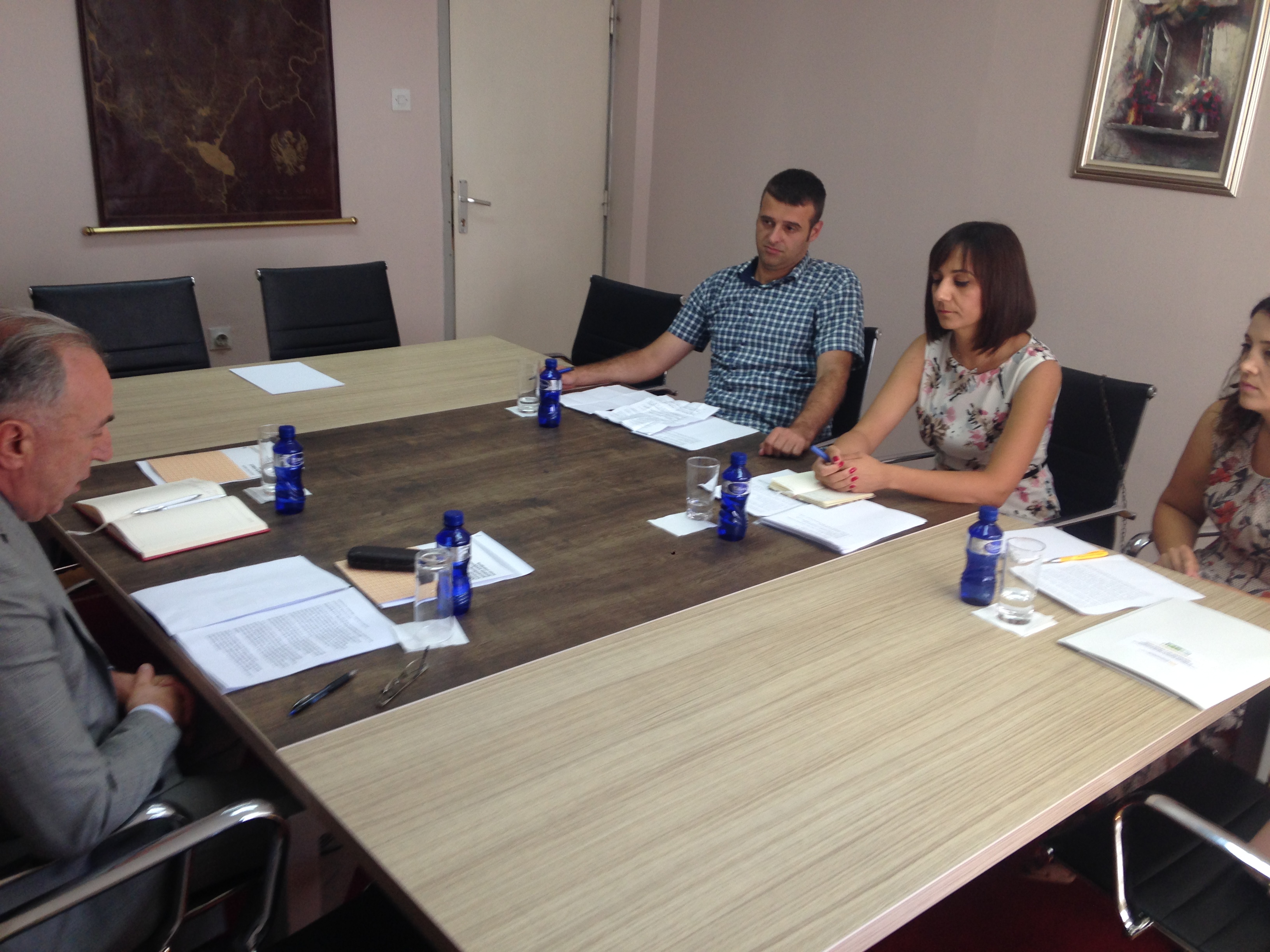 PODGORICA, 04.07.2017. –
Representatives of the Trade Union of Media of Montenegro (TUMM) met today with the Supreme State Prosecutor Ivica Stanković and expressed their concern about unsolved cases on attacks on journalists, especially those threatened by statute of limitations.
At the meeting, it was agreed that Stanković would inform the leaders of the competent state prosecutors' offices with details of the report of the Commission for monitoring the investigation on attacks on journalists and media assets in order to intensify the work on the cases, especially those which are facing with statute of limitations.
Stanković pointed out that the Prosecution intensively deals with all cases, even with the case of murder of DuškoJovanović. In some cases there is no progress due to objective circumstances, whilethey have been intensively working onthe others.
At the meeting it was noted that both sides are interested in continuing cooperation in order to provide a safe environment for the work of journalists and media employees in Montenegro. TUMM representatives presented database on attacks on journalists in Montenegro, which was developed within the project "Western Balkan's Regional Platform for advocating media freedom and journalists' safety", available at: www.safejournalists.net.
Besides Stanković, PR adviser of the Supreme State Prosecutor Office Dragana Unković Maljević attended the meeting, and TUMM was represented by President Marijana Camović, Vice President Radomir Kračković, and Professional Service Associate Bojana Laković.