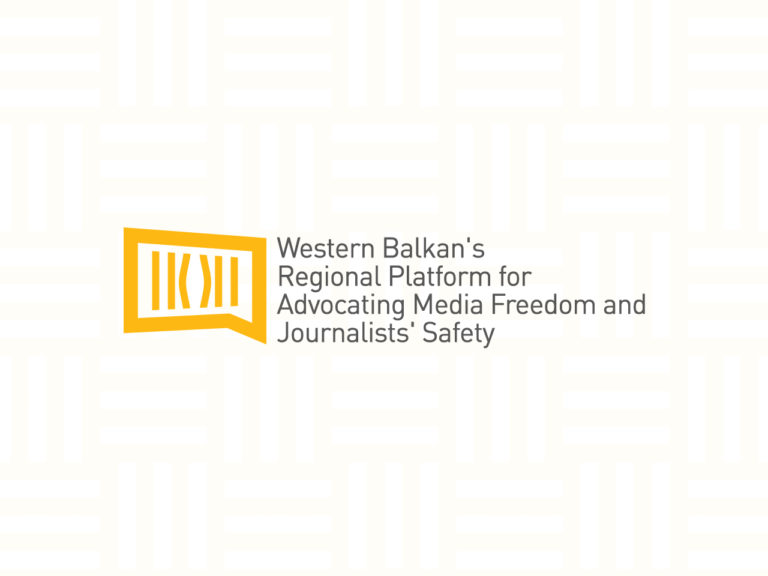 The Western Balkan's Regional Platform for Advocating Media Freedom and Journalists' Safety, which represents more than 7800 members, strongly condemns serious threats and hate messages directed to the Editor in Chief of the Beta news agency and vice president of the Independent Journalists Association of Serbia Dragan Janjic.
From 16. January  2018, from the Facebook page of Serbia OUR country (Srbija NASA zemlja), Dragan Janjic received more than 300 comments with various insults, but also a direct death threats – "(take him) to Kalemegdan and put a bullet in his forehead", "Hang him on the square" and similar. Bearing in mind that on the same page his address was being offered (but not published) to those asked for it, the Regional Platform considers that the safety of Dragan Janjic is directly endangered. According to the Independent Journalists Association of Serbia, the persecution started by a sponsored post, which indicates that it was an organised campaign.
"At the press conference about the assassination of Oliver Ivanovic, local Serbian politician in Kosovo, the president of Serbia Aleksandar Vucic directly named Janjic and indirectly encouraged this spine-chilling campaign against him," said Slavisa Lekic, president of the IJAS. Lekic explains: "Janjic, one of the most respected journalists in Serbia, due to the expressed opinion on the twitter that "the liquidation of political opponents began", received direct threats of beating, even murder. His address was offered publicly. I expect the prosecutor's office to react immediately and prevent further threats to Janjic safety".
The Regional Platform requests from the competent authorities of the Republic of Serbia to immediately take all legal measures against individuals who, through social networks, openly call for the lynching of Dragan Janjic. It calls upon the highest public officials of the Republic of Serbia to publicly and unequivocally condemn threats and messages of hate against Janjic.
The Regional Platform supports IJAS and in efforts to protect journalists and freedom of speech. At the same time, we call international organisations to exert additional pressure on the authorities in Serbia to respect the freedom of expression and freedom of the media and to ensure the safety of journalists.
In 2017 Serbia recoreded 32 incidents, 6 were physical attacks, 22 verbal threats, 2 attacks on property, one case of surveillance and one of discrimination.
Every attack on journalists is an attack on the public interest, democracy, and rights of all citizens.
Skopje – Belgrade – Podgorica – Pristina – Sarajevo – Zagreb, 25.01.2018.
BH Journalists Association
Trade Union of Media of Montenegro
Croatian Journalists' Association
Association of Journalists of Kosovo
Association of Journalists of Macedonia
Independent Journalists Association of Serbia