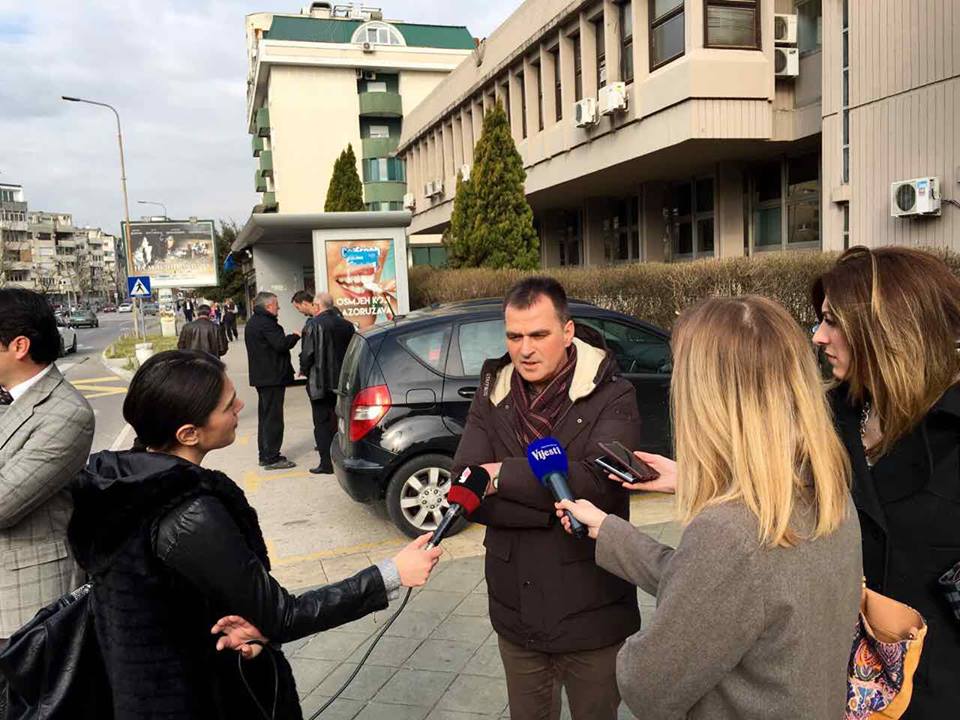 PODGORICA, 10/20/2017 – The first instance verdict of the Basic Court in Podgorica confirmed that the state conducted ineffective investigation in cases of attack on journalist Tufik Softić. Judge Milena Brajović, awarded compensation to Softić in the amount of 7000€ "in the name of incurred and future mental suffering due to violation of personal right to ineffective investigation and in the name of a threatened and future fear of renewed attempted murder".
This is the first case of an attack on journalists in which it was confirmed that the state conducted ineffective investigation.
The trial for compensation for non-pecuniary damage for human rights violation began in February since over a period of nearly 10 years the relevant investigative authorities failed to undertake all necessary and available measures to identify persons who tried to kill Softić in front of a family house in Berane on September 1, 2007. Softić requested compensation of 100,000€.
The court expert had previously concluded that the journalist was a mentally healthy person and therefore, it was reasonable that he felt fear of situations that actually threatened his life.
Softić, who is a journalist of Daily Vijesti and Weekly Monitor, was re-attacked in 2013 when in the yard of his family home an explosive device was activated and caused minor material damage. The investigation did not lead to discovery of the attack perpetrators.