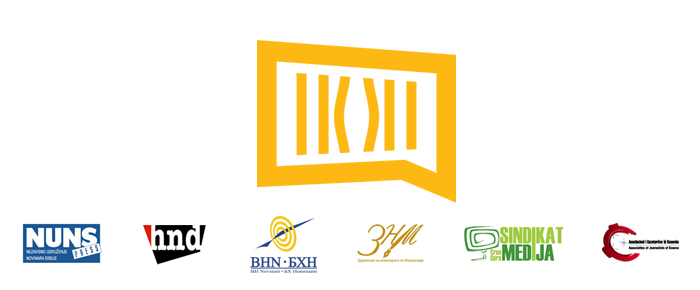 SKOPJE, 01.03.2017. – The journalist associations of the Western Balkan region strongly condemn the attacks on the colleagues of A1.on from Skopje – the journalist and cameraman Alexander Todevski  and Vladimir Zhelchevski who were beaten last night by participants of the protest organized by the civil initiative "For mutual Macedonia".
We expect from the Ministry of Interior of Macedonia to quickly identify the perpetrators and raise appropriate charges and sanctions against them.
Violence against journalists constitutes the most serious attack on freedom of media and denying the right of the public to be informed.
The policy of impunity for violence against journalists that the government is fostering in the last five years directly encourages such attacks.
We call on the leader of VMRO-DPMNE Nikola Gruevski, to publicly condemn yesterday's attack on journalists and to call on his supporters, in this case the protesters, not to attack journalists.
As a sign of protest, because of the frequent attacks, we urge all journalists from Macedonia not to report from tonight's protest of the initiative "For mutual Macedonia".
In the future our position in respect to these events will depend on the readiness of the organizers of the protests and the Ministry of Interior to provide working conditions for journalists.