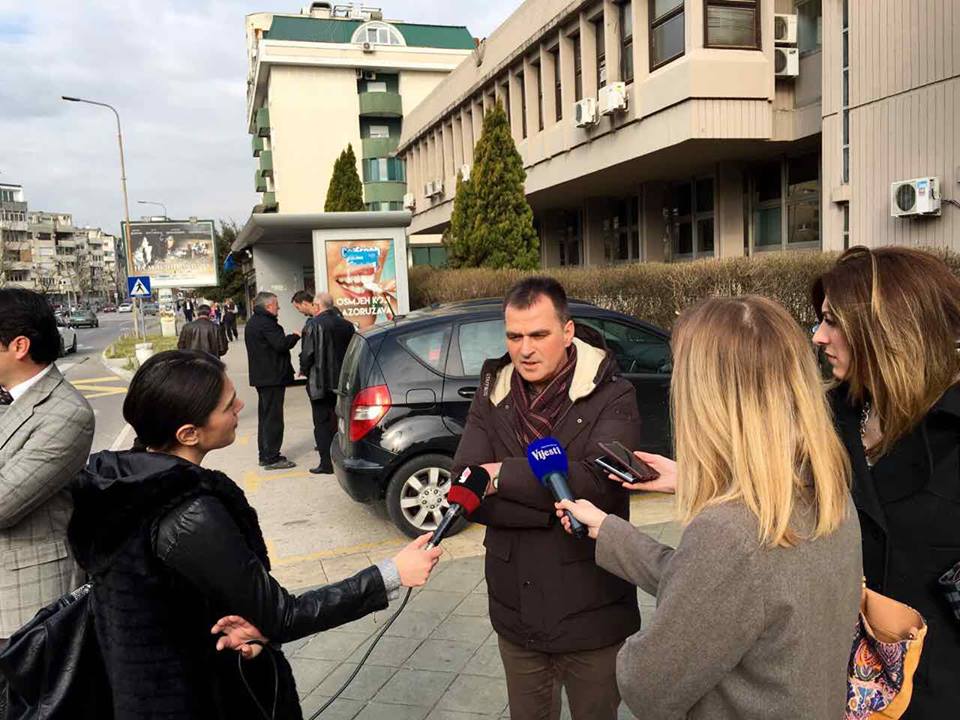 PODGORICA, September 22, 2017 – The trial in Tufik Softić lawsuit against state Montenegro for nine-year ineffective investigation, ended today in the Basic Court in Podgorica with closing arguments. The court decision will be made on October 20th.
The trial for compensation for non-pecuniary damage related to human rights violations began in February and was initiated by Tufik Softić because relevant investigative authorities, during a period of nearly 10 years, did not take all necessary and available measures to find out who tried to kill him in front of a family house in Berane on September 1, 2007.
Softić requests from the court to affirm that due to ineffective and unproductive investigation of the authorities, the state is responsible for non-pecuniary damage caused by violation of the procedural aspect of the right to life and the prohibition of torture referred to in Article 2 and 3 of the European Convention on Human Rights i.e. the right to dignity and inviolability of a person referred to in Article 28 of the Constitution.
The lawsuit claims that the state is responsible for mental pain and fear which Softić suffered and will suffer beacuse of danger of re-attack. Attackers and those who ordered attacks them have not been found while at the same time the police ceased to provide him protection.  It is stated that the state "encouraged attackers by ineffective investigation and eventually, its ending".
In its response to the lawsuit, the state disputed it claiming that "in the lawsuit no substantive and legal evidence, which would support its validity, was submitted. Civil and legal responsibility of Montenegro can only be questioned in the event of illegal and improper performance of its bodies, which claimer did not establish factually and legally."
Softić. journalist of Daily Vijesti and Weekly Monitor, was re-attacked in 2013, when an explosive device was activated in the courtyard of his family house, which caused minor damage to his property. The investigation failed to identify the perpetrators of this attack.