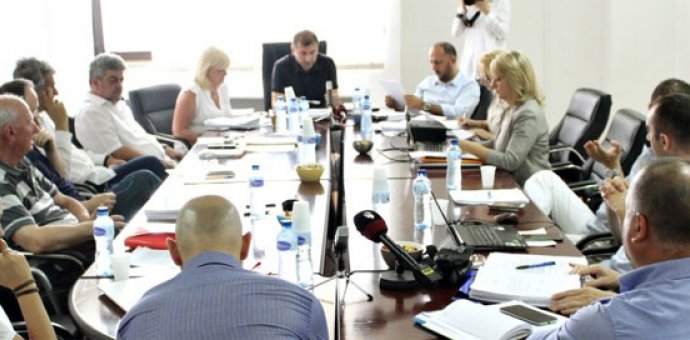 PODGORICA, 25/10/ 2017 – Public Broadcasting Service of Montenegro (RTCG) has recently faced pressures imposed on its Council, whose several members have been identified by the Agency for Prevention of Corruption as being in the conflict of interests.  
Following anonymous complaints, three members of RTCG Council: Goran Đurović, Nikola Vukčević, and Ivan Mitrović, found themselves under the inquiry of the Agency who determined that they have been in conflict of interests. Mitrović resigned shortly after that.
Parliamentary Administrative Committee, the body in charge for appointing and dismissing members of the Council, announced swift and rightful action. Two days ago the Committee announced vacancies in the Council which will be occupied by Montenegrin Employers Federation and Chamber of Commerce.
Judging by statements of media experts, pressures on RTCG occur in the period when it was estimated that changes in governing and editorial structure had shifted from the previous editorial policy, often judged as close to the ruling Democratic Party of Socialists (DPS).
Support to the Public Broadcasting Service was given by several non-governmental organizations, which launched a campaign for supporting independence of the public services. Namely, representatives of non-governmental organizations MANS, CeMI, Institute Alternative, CCE, CDNGO an urgent action of the Agency for Prevention of Corruption and the Committee see as "politically instructed action ordered by DPS and aimed to  destabilize the Public Broadcasting Service", as stated in a joint statement. They called of the international and domestic public for increased attention because they "suspect that DPS is making a political pressure" and that it wants to control the Public Services through these bodies. On the other hand the ruling party DPS disregarded these statements claiming that it had never made any influence on RTCG.
U.S. Embassy in Montenegro on their Twitter account published that it "continues to support independent and free media, which is crucial to Montenegro and its Euro-Atlantic aspirations" mentioning the Government, Public Services Broadcaster, and five NGOs.
Montenegrin Government in its Twitter response said that it"shares with the US the same system of values: democracy, human rights, media freedom, rule of law, and non-selective application of the law"