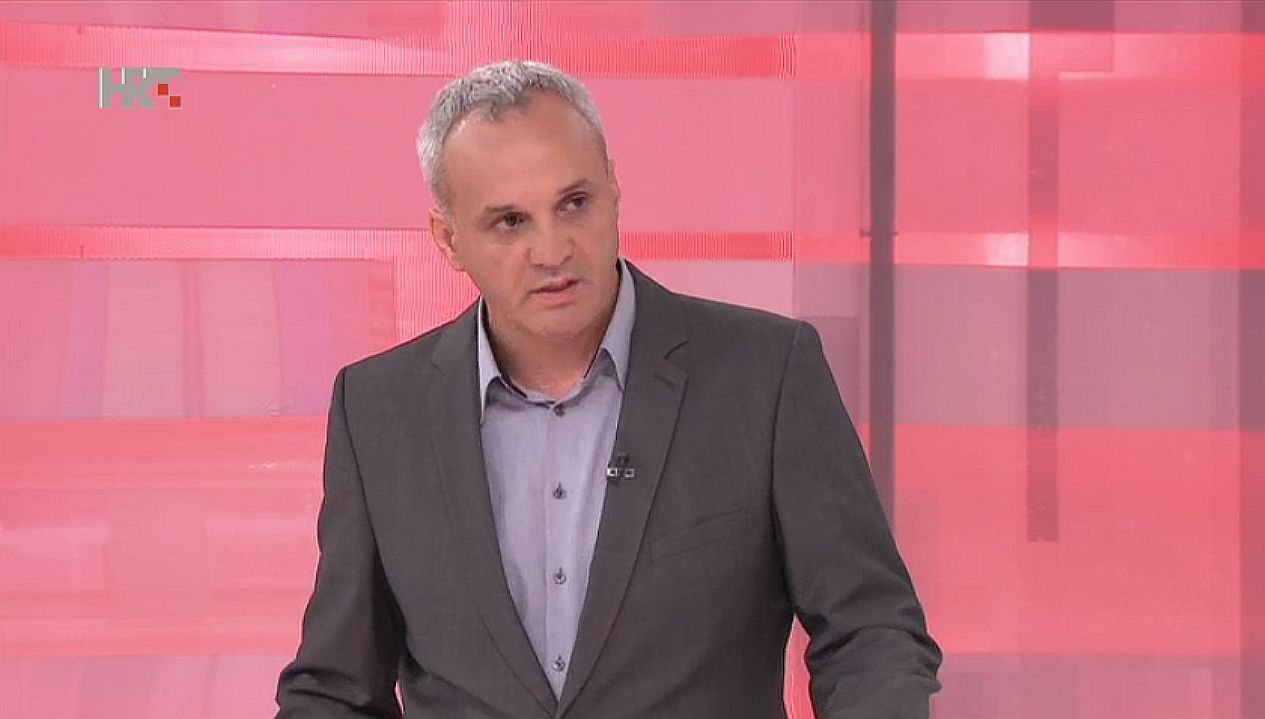 ZAGREB, 21.09.2018. – The Croatian Journalists' Association (CJA) strongly condemns the starting of procedure for special notice of job contract termination for Hrvoje Zovko, the Croatian Radiotelevision (HRT) journalist and editor, and the CJA President.
The procedure that has started based on a report against him, given by Ms. Katarina Periša Čakarun, editor of HRT Information Media Service, is in its final stage. The HRT Management very quickly recommended the strongest sanction for Zovko – termination of his employment contract – to the Working Board. The Board has to respond by Monday. The Board's final decision though is not binding for the Management.
Several days ago, Hrvoje Zovko filed a request for resignation from the position of executive editor of HRT4, the info channel of the HRT, with an explanation in writing indicating pressures and censorship following a day after the request. He also complained about unprofessional choices of topics and organizational chaos at HRT. Following that written complaint he was asked by his editor Katarina Periša Čakarun for a meeting and she accepted his resignation. Just two hours after that Zovko was invited for another meeting with his editor Periša Čakarun and then she made many objections regarding his work, some of them because of his engagement in the CJA. All of these objections Zovko found to be unargumented. That conversation turned into a quarrel – an occurrence common in newsrooms on daily bases. But the Management used it as a pretext for a draconian punishment – a special notice of Zovko's job contract termination. For context, no disciplinary process, not even a mildest sanction, was started against persons responsible for a recent incident of HRT teletext that described a partisan action in 1942 during which some 500 children were liberated from an Ustasha's concentration camp for children – as an attack on a home for child war orphans committed by partisans. We want to point out that alleged draft of decision against Zovko, explaining the situation that resulted in the report against Zovko in most simplified and malicious way, was published in spite of witnesses' and Zovko's denial.
CJA is convinced that the procedure and HRT decision would not have happened if Zovko had not been the CJA President. Therefore we find the possibility of Zovko's sudden job contract termination to be a direct attack of HRT Management against CJA.
We also want to point out that membership in the professional journalists' organization for HRT journalists has not been well regarded by the HRT Management and many of our colleagues, active CJA members, have been exposed to notices, warnings and professional marginalization. All of that has been going on in an organization that should promote freedom of speech. Zovko has been a CJA member since 1997 and since January 1998 has been working at the HRT as journalist and editor. He was awarded several times and has never been sanctioned.
CJA finds that one's membership and engagement in a professional journalists' association ought not to be the reason for any pursuit, pressure or any other kind of harassment at one's place of employment. Terminating an employment contract for the CJA President Zovko for reasons stated by HRT is unjustified and unconscionable.
CJA has informed European and International Federations of Journalists (EFJ/IFJ), SEEMO, EBU, Reporters Without Borders and other relevant international organizations about these events.