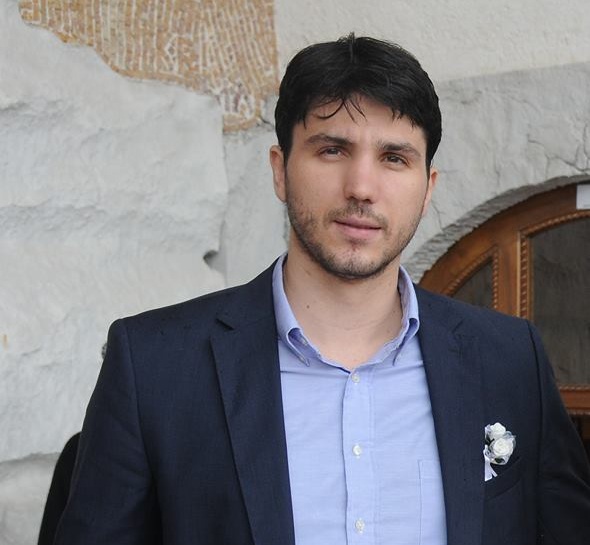 | | |
| --- | --- |
| Country | MN |
| Name and Surname | Vladimir Otasevic |
| Gender | Male |
| Date | 03/12/2019 |
| City / Location | Podgorica |
| Type of incident | Actual attacks on journalists |
| By whom | by policeman |
| Type of media | online |
| Media name | Dan |
| Source | Media |
| Article and legislation violated (nationally) | Law on Public Order and Peace |
| Public prosecutor | The prosecutor dismissed criminal charges, and ordered misdemeanor proceedings for violating the law on public order and peace. |
| Legal closure | Charges dismissed |
| Was journalist`s association informed | Yes |
| What was journalists' association reaction | SMCG requested that the responsibility of the attacker Mladen Mijatovic, who is a MIA officer, be examined, and that the Prosecutor's Office should determine the possible disciplinary and criminal responsibility of Senior State Prosecutor Milos Soskic, who, according to the testimony of journalist Otasevic, did nothing to prevent the attack even though he was only a few meters away |
| Were authorities informed? | Case was reported to the police Case was reported to the Prosecutor's Office |
In the shopping mall Delta, journalist Vladimir Otasevic was trying to photograph businessman Zoran Becirovic in the company of Senior State Prosecutor Milos Soskic, when he was attacked by bodyguard of Becirovic – he punched him, threatened and insulted him.
The journalist claims that the prosecutor had been calmly watching the attack on him.
Few days before the incident in the Delta, Becirovic was arrested by order of the Special State Prosecutor's Office on suspicion of threatening one of the expert witnesses and charged with committing a criminal offense – obstruction of proof. It turned out that the bodyguard, Mladen Mijatovic, is an employee of the Ministry of the Interior Affairs and that he did not have the Ministry's license for this engagement.
The Basic State Prosecutor's Office in Podgorica has rejected the criminal charges because Mijatovic's actions "do not contain the essential elements of the crime, nor any other criminal offense prosecuted ex officio".