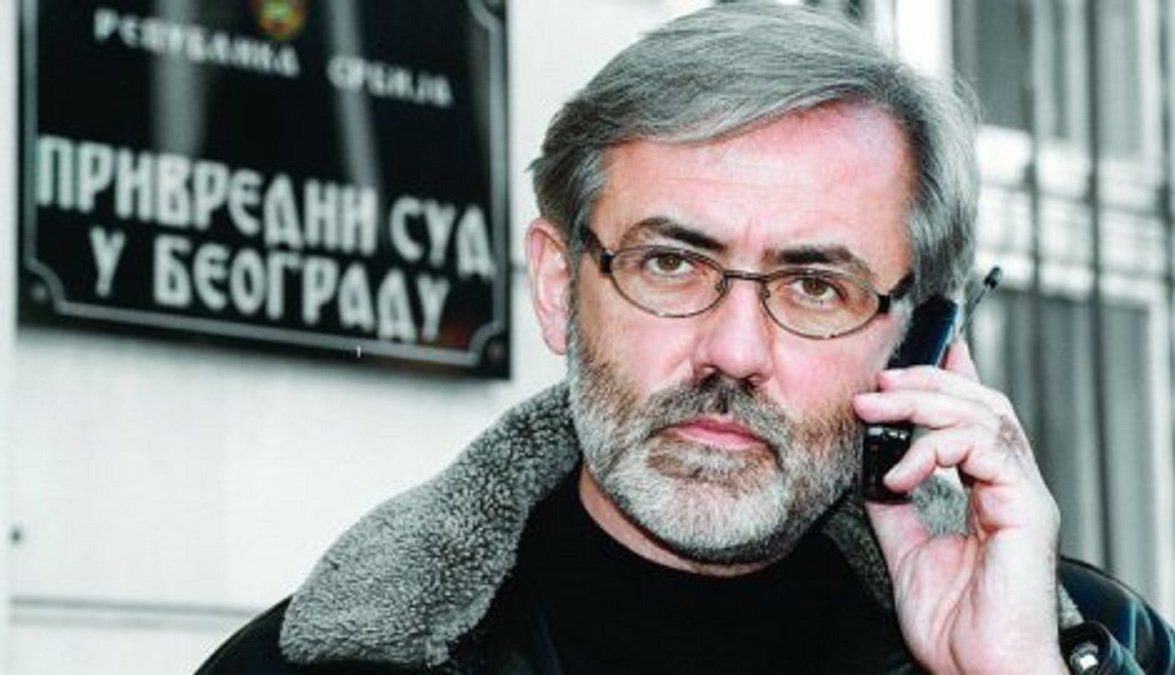 BELGRADE, 12.05.2017. – Serbian State Security surveillance operatives were misused so opposition journalist Slavko Curuvija could be killed in 1999, former head of National Security Goran Petrovic told Belgrade Special Court.
Goran Petrovic, the former head of Serbia's State Security agency, told Belgrade Special Court on Friday that a State Security surveillance team didn't break the law while they were watching opposition journalist Slavko Curuvija before his murder in April 1999, but someone used them to get information about his whereabouts.
"After the murder happened, people from the observation team were shocked when they heard on the news that they actually participated in the murder," Petrovic said.
"If someone wanted to know when Curuvija would be in front of his apartment [where he was killed], for me, that is an indication that someone wants to kill him," he added.
Petrovic didn't answered precisely to a defence lawyer's question who used the surveillance team's information about Curuvija, a critic of Yugoslav President Slobodan Milosevic whose family and colleagues believe was killed for his opposition stance.
He said that in that period when Curuvija was under surveillance, the head of the Belgrade department of State Security was Milan Radonjic, who wanted to be informed about the journalist's daily routine.
"Curuvija was under surveillance in an atypical way, because when you follow someone you don't have to inform your superior where the person being observed is from minute to minute. In my 15-year career, I have never heard about the case like this," explained Petrovic.
He said he didn't know who ordered or organised the murder of Curuvija, the founder of the Dnevni Telegraf newspaper.
According to the indictment, an 'unknown person' ordered the killing of Curuvija and Radomir Markovic, the former head of Serbian State Security, abetted the crime, while three former security service officers – Ratko Romic, Milan Radonjic and Miroslav Kurak – took part in the organisation and execution of the murder.
Kurak was the direct perpetrator, while Romic was his accomplice, it is alleged.
Three of the suspects have pleaded not guilty, while Kurak is on the run and is being tried in absentia.
Markovic is currently serving a 40-year sentence for the murder of former Serbian President Ivan Stambolic and other crimes, while Romic was acquitted alongside Radonjic in September last year of the attempted murder of opposition party leader Vuk Draskovic.
Luka Pejovic was a member of the interior ministry's Special Operations Unit and Curuvija's wife Branka Prpa, who was with her husband at the moment he was killed, has said Pejovic was the shooter.
Pejovic was killed in Belgrade in 2000, but his wife Biljana will testify on Monday.