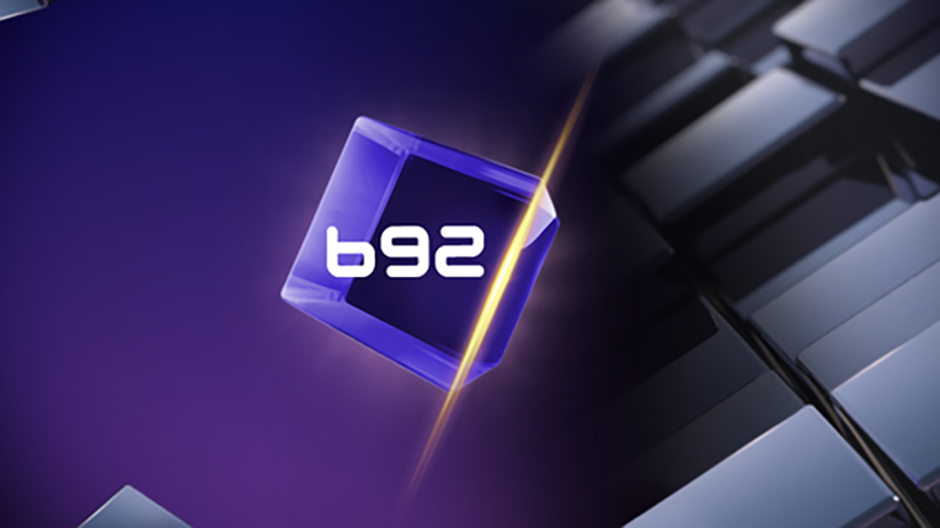 BELGRADE, 30.08.2017. – The legendary B92 station, which became synonymous with resistance to Slobodan Milosevic's regime during the 1990s, is about to be rebranded as O2 television, closing a page in Serbian history.
Serbia's once iconic B92 TV station will officially pass into history as the name changes to O2 television, media reports have announced.
Dusan Masic, a former Radio B92 journalist and the author of a book about the radio station, "Waves of Serbia", told BIRN that latest decision on changing the name would make the sale of B92 easier.
He said the channel long ago "forfeited almost everything B92 used to advocate". Together with several journalists and public figures, he had already asked the new owners to change the name of B92 due to conceptual differences.
The daily newspaper Blic reported on Friday that the decision had been expected because "the current television no longer has anything to do with the old B92 concept".
It is added that cover face of the future O2 station will be the actor Sergej Trifunovic, while new overall concept of O2 is being kept secret.
"It is true that there will be great changes and surprises from the autumn. Our company tries always to be one step ahead and surprise viewers in the best way, and so it will be this time, too," B92's PR office told Blic.
The veteran editor-in-chief of B92's informative program Veran Matic, who was one of the founders of B92, was unavailable for comment.
B92 was founded 28 years ago as a radio station. Today, it includes television with national coverage, a cable television channel, a news website and a radio which has changed its concept and was renamed Play Radio in 2015.
B92 was one of few media outlets that did not fall under the control of Slobodan Milosevic's government during the 1990s. Its target audience was intellectuals and urban youngsters opposed to the authoritarian nationalist regime.
Even after the authorities banned it several times, journalists continued to air radio programs from secret studios and via the Internet.
In 1998, B92 received the "Free Your Mind" MTV Award for journalism and human rights. The Foundation B92 is still known for its humanitarian work and for helping schools and hospitals in Serbia.
In November 2010, Astonko Ltd, a Greek-Swedish joint venture, purchased 84.99 per cent of the station.
Then, in September 2015, Antenna Group, owned by Greek media businessman Minos Kyriakou, took over a majority stake in B92.
Two months before Radio B92 changed its name to Play Radio, a dozen journalists from the radio were fired.
A former editor of the Information Program, Biljana Vujasinovic, told the website Cenzolovka in July 2015 that she couldn't even say goodbye to her listeners on Radio B92, or explain that there would be no more news on the new radio station.
Many well-known journalists from the "old" B92 long since left. One of the authors of the famous political show "Kaziprst", Danica Vucenic, went to work on the regional broadcaster Radio Television Vojvodina, RTV, and later quit journalism. Others started to work for regional N1 television.
The author of the show "Insajder", Brankica Stankovic, left in 2015 and started her own production and website, and has continued to work on investigative journalism.
One of the well-known leavers was Olja Beckovic, former anchor of the famous political talk show "Impression of the Week" ["Utisak Nedelje"]. The show featured different politicians and prominent public figures discussing current topics.
Beckovic announced in 2014 that B92 had decided not to air her show any longer and accused the then Prime Minister, Aleksandar Vucic, now Serbian President and head of the ruling Serbian Progressive Party, of obstructing her work on B92.
In response, Vucic said that B92 was a private company and he could hardly ask the station to keep airing her show.
Since taking power in 2012, Vucic has been accused of undermining free speech and freedom of the press, however.
In its latest 2017 report, the watchdog organization Reporters Without Borders said Serbia was among the countries with the worst decline in media freedoms over the past year.