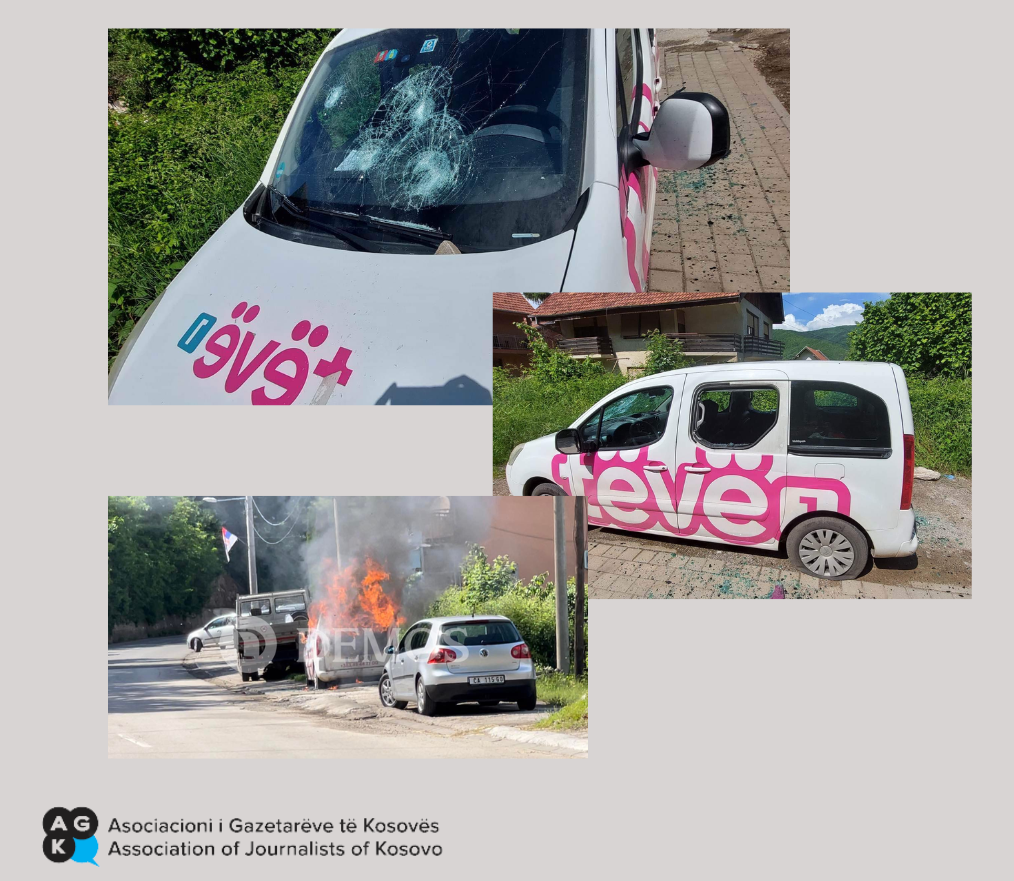 The vehicle of the media outlet Tëvë1 was initially attacked and then set on fire today in the Municipality of Zubin Potok. In the photos sent to AJK, it can be seen that the windows were broken, the tires were punctured, and then the vehicle was set on fire.
For AJK, this behavior is totally unacceptable, and we urge NATO and EULEX to respond as soon as possible to ensure that our colleagues can report without risking their safety and having their equipment hindered or damaged.
AJK also calls on all colleagues reporting from these municipalities to exercise extra precaution and follow the instructions of the Kosovo Police.