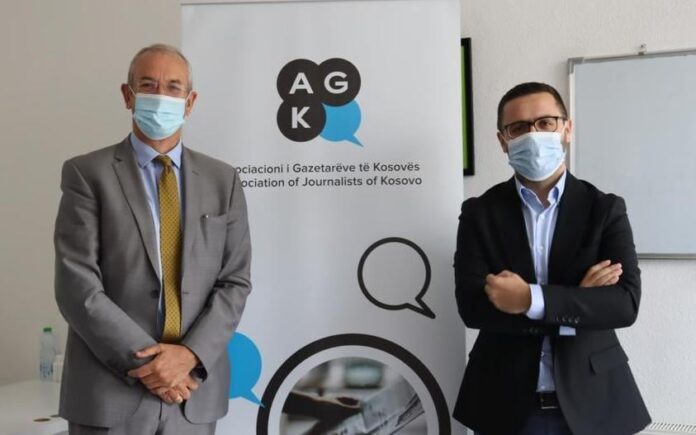 The Chairman of the Board of the Association of Journalists of Kosovo – AJK, Xhemajl Rexha, today received the Head of the OSCE Mission in Kosovo, Ambassador Michael Davenport.
At the meeting they discussed the ongoin support that the Mission has provided to the AJK so far, as well as the willingness of both parties to work together to improve the working conditions of journalists and media workers.
They also discussed the deepening of cooperation between the AJK and the Mission, as well as the implementation of joint activities related to the safety of journalists, investigative journalism and freedom of expression.
Also present at the meeting were the Executive Director of the AJK, Getoarbë Mulliqi Bojaj, and the Head of the Media Section at the Democratization Department, Dane Koruga.