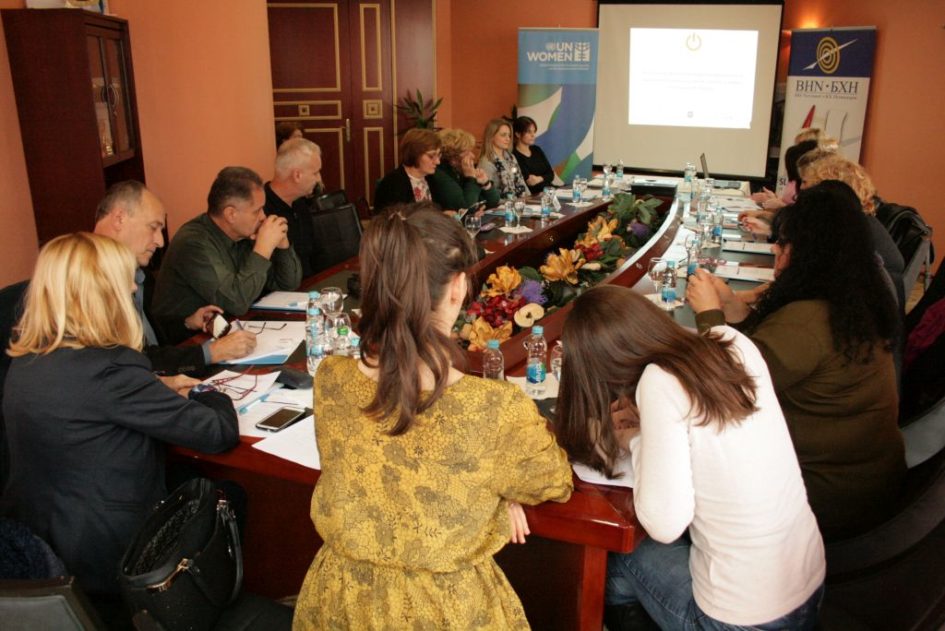 BANJA LUKA, 16.12.2017.-The meeting and discussion of editors, journalists and representatives of public institutions relevant to the fight against gender-based violence was held today in Banja Luka with the aim of forming a network of media professionals in BiH dedicated to raising public awareness of this social problem.
Representative of non-governmental organization Banjaluka Women's Associate Lana Jajčević emphasized the importance of better and more regular co-operation of media professionals with NGOs dealing with gender issues as this is already a significant contribution to better visibility of gender-based violence as a social problem.
Representative of the Gender Center of Republika Srpska, Tijana Arambašić Živanović supported the networking of journalists with the aim of educating media activities and presenting gender-based violence as a social problem rather than ad hoc events and incidents that happen suddenly. It reminded the need for consistent application of journalistic ethics and professional standards in reporting on this topic. "This is important for people who have survived violence, and journalists should more consult experts from the academic community and the civilian sector and thus broaden access to reporting on such issues," said Arambašić Živanović.
Participants in the discussion, journalists from Banja Luka, Brcko, Sanski Most, Zenica, Doboj Juga, Sarajevo, Bihać and Bugojno emphasized the need to update this social problem in the local communities through reporting local media and that the problem should also be accessed from sociological, cultural and other perspectives. Media professionals expressed interest and the need to form "rosters" of media professionals, or network of journalists who would be dedicated to raising public awareness of gender-based violence in Bosnia and Herzegovina.
The meeting was held within the framework of the project "Disarming violence – Media against violence against women" implemented by the BH Journalists Association with the support of UN Women's Office in Bosnia and Herzegovina and the Swedish International Development and Cooperation Agency (SIDA).