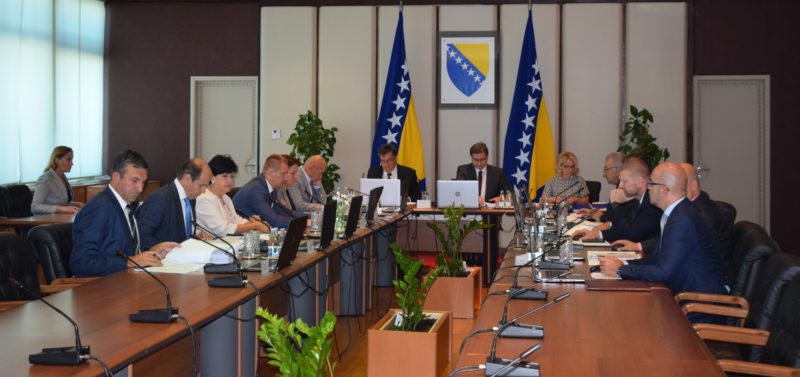 Sarajevo, 6 September 2017.- The Council of Ministers of Bosnia and Herzegovina has condemned all threats and attacks directed at journalists and expressed their willingness to fight hate speech, as stated in the report of their 113th session, held on 5 September 2017.
This condemnation of threats and attacks aimed at journalists was preceded by an examination of cases of journalists' rights violations reported to the Council of Europe's Platform for the Protection of Journalism and Safety of Journalists, forwarded by the Association of BH Journalists and the Regional Platform of Western Balkans for Advocating Media Freedom and Journalists' Safety.
The Council of Europe Platform states that 24 attacks on journalists have been recorded in Bosnia in the course of 2017, As stated in the CoM press communication, two of the examples of threats to journalists from the "N1" TV station and the "Večernji list" newspaper were documented in detail.