PRISTINA, 18.10.2020 – The Association of Journalists of Kosovo strongly condemns the attack with firearms in the direction of the car of the journalist of the online newspaper, Reporteri.net, Shkumbin Kajtazi.
The journalist via a Facebook post announced that last night in Mitrovica his car was shot with several bullets.
"Last night I faced a dangerous attack: my car was shot with 5 or 6 bullets. The incident happened around midnight, as the car was parked in the center of Mitrovica", he wrote among others.
Kajtazi further stated that he reported the case to the Police and also that the attack was related to his work, and has no other motives.
AJK has contacted the Kosovo Police, who have indicated that the case is being investigated.
"The case has been initiated and is being investigated as common danger source. At the scene in the damaged vehicle four bullet shells have been found. There is no data on injured persons. The police investigators are working on the case" stated the Police Spokesperson for the Mitrovica Region, Avni Zahiti.
For AJK, the firearm attack on the car of journalist Kajtazi is extremely concerning and it doesn't only harm the environment journalists work in, but it threatens the lives of each journalist. AJK calls upon the competent authorities to deal with this case as soon as possible so that the intimidators are brought to justice.
It is disturbing the fact that within a period of four months there have been two attacks towards the journalist, Shkumbin Kajtazi.
Every attack on journalists is an attack on the public interest and democracy in the country.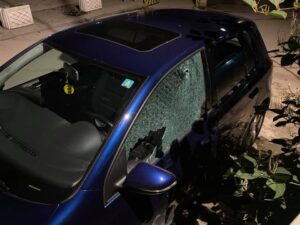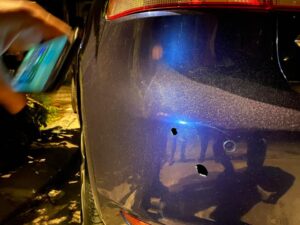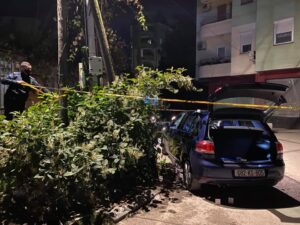 , ,