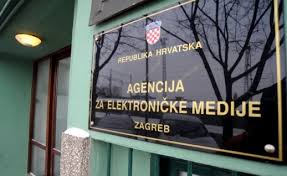 ZAGREB, 1.12.2018. – Croatian Journalists' Association (CJA) welcomes VEM's (Electronic Media Council) temporary withdrawal of concessions due to hate speech for TV publishers that on November 5, 2018 broadcasted TV show "Bujica". But CJA also expresses its discontent as it finds the measure to be too bland regarding inappropriate content of the show.
The show that was supposed to discuss political and security aspects of migrant crisis actually called for hate and violence against migrants. By doing so the show additionally stigmatized and fan the flames of anti-migrant hysteria in public.
VEM found that publishers violated Article 12, section 2 of Law on electronic media, according to which "it is not permitted to encourage, help encouraging and disseminate hate based on race or ethnicity or skin color, gender, language, political or any other belief, nationality or social status" by audio-visual services, CJA finds the respond to that show should have been far more strict.
Namely, VEM temporarily withdraw the concession to Z1 TV, Osječka and Baranjska TV for 24 hours and to Srce TV, Adriatic TV and Jadran TV for 4 hours.
CJA reminds that VEM in January 2016 withdraw the concession temporarily for 3 days due to hate speech in show "Marko's Square" but that did not prevent the publisher to get public funds from the Fund for promoting pluralism and diversity through electronic media from the very same VEM.
CJA calls upon VEM, being the body that monitors implementation of Law on electronic media, to be quicker in reactions to more and more frequent hate speech in media. It also invites VEM to break the silence about the fact that existing Law on electronic media does not give adequate legal frame for VEM to sanction hate speech in media and to put pressure on legislator, together with CJA and public, to determine specific and severe legal sanctions for dissemination of hate speech in media.
CJA also regretfully notices that in all cases of hate speech the State Attorney did not have any reaction.
CJA invites all colleagues to follow the law and the Code of Honor of Croatian journalists, to be professional when reporting on migrant crisis and to be sensitive to all attempts of spreading disinformation or fake news that aim to encourage intolerance against people in need.