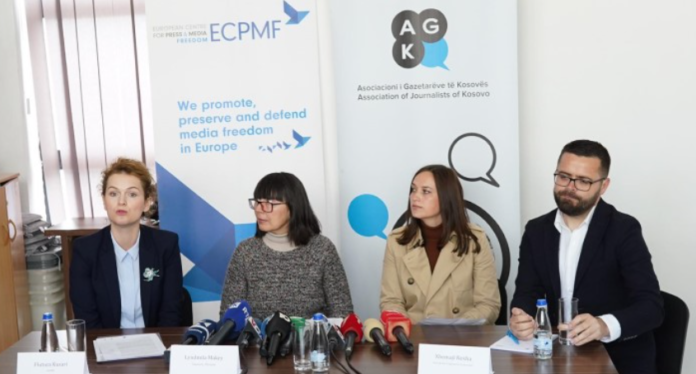 The European Federation of Journalists (EFJ) today welcomed the arrival of the first Ukrainian journalist in Kosovo, Lyudmila Makay.
The General Secretary of this organization, Ricardo Gutiérrez, said that other European countries should follow the example of Kosovo.
"The Kosovo government's offer is the best response to the Russian aggressor, who is trying to impose terror by targeting journalists in Ukraine and deploying unprecedented censorship in Russia. Ukrainian journalists must be allowed to continue to do their work, in order to inform world public opinion. The EFJ calls on other European governments to follow Kosovo's example: offer refuge to threatened Ukrainian journalists to continue their work in exile. Do not let the Kremlin impose silence across borders. We warmly thank Kosovo for showing the way!", added Gutiérrez.
In March, the government of the Republic of Kosovo allocated budget funds in the amount of 150 thousand euros on behalf of the admission of 20 Ukrainian journalists in Kosovo.
The European Center for Freedom of the Press and Media (ECPMF) and the European Federation of Journalists (EFJ) is identifying and accepting the journalists' applications from Ukraine through the program Journalists-in-Residence Kosovo.
The program is being implemented by the Association of Journalists of Kosovo Journalists with the support of two journalists' unions in Ukraine.