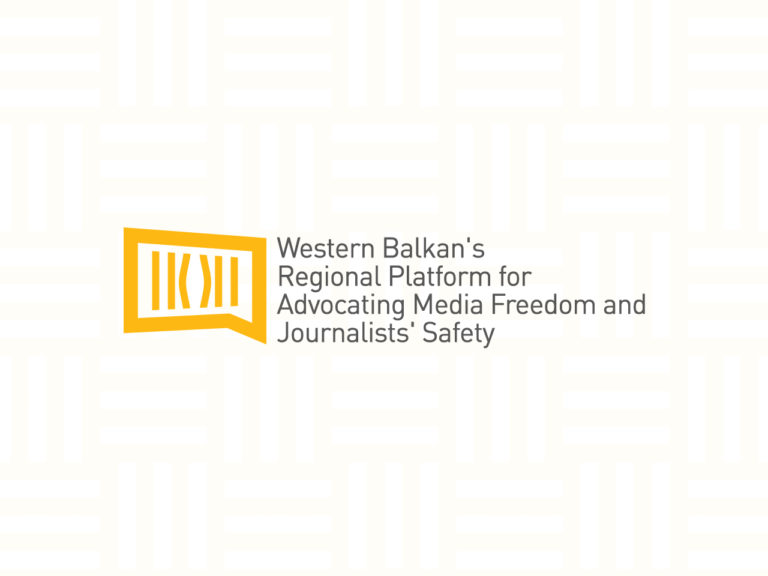 BELGRADE, 18.04.2018. – The Western Balkan's Regional Platform for Advocating Media Freedom and Journalists' Safety, which represents more than 8000 members, strongly condemns the physical attack on cameraman Vladeta Urošević and journalist Danilo Mašojević of TV Prva. It also welcomes a swift reaction by the Serbian police that arrested the suspect shortly after the attack.  
Mašojević and Urošević were planning to film an interview with the Mayor of Leskovac. However, as they arrived near the venue, an unknown man from a nearby café started shouting and threatening them. The man used his car to block TV Prva crew vehicle. When the crew started taking the equipment out of the car, the man attacked cameraman Urošević, causing minor head injuries.
The incident was reported to the police and a few hours later the suspect was arrested. 
IJAS database of attacks shows this is the second registered physical attack on journalists in 2018, while the number of verbal threats and pressures is much higher and it is now 29. "Despite the swift police reaction in this case, we warn again that such a large number of pressures and attacks on journalists is the result of fostering impunity", said Slaviša Lekić, president of the IJAS and added – "The State and its officials do not send a clear enough message that any form of intimidation of journalists because of their work is completely unacceptable."
The Regional Platform supports IJAS in its efforts to protect journalists and freedom of speech and call on international organizations to exert additional pressure on the authorities in Serbia to demonstrate a full commitment to end impunity in this country, ensure the safety of journalists and respect the freedom of expression and media.
Every attack on journalists is an attack on the public interest, democracy, and rights of all citizens.
Skopje – Belgrade – Podgorica – Pristina – Sarajevo – Zagreb, 17.04.2018.
BH Journalists Association
Trade Union of Media of Montenegro
Croatian Journalists' Association
Association of Journalists of Kosovo
Association of Journalists of Macedonia
Independent Journalists Association of Serbia