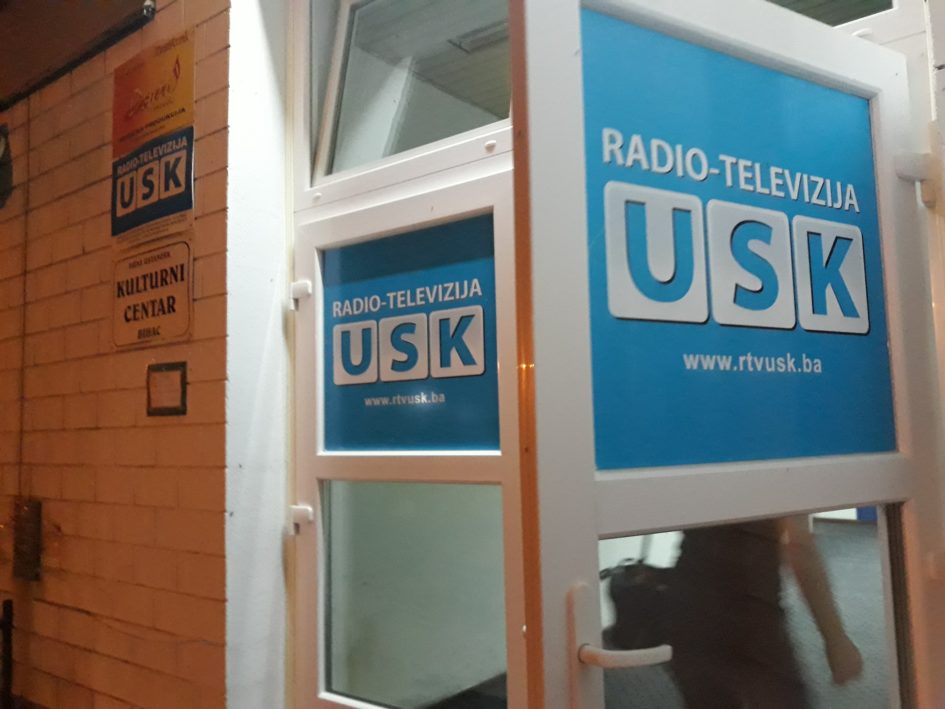 Western Balkan's Regional Platform for advocating media freedom and journalists' safety, which represents more than 8000 members, strongly condemns the threats and pressures towards jorunalists and menagment of RTV Una – Sana Canton.
For months now the members of Government and Assembly of the Una – Sana Canton are threatening to journalists and editors of RTV of Una –Sana Canton (RTV USK) and bringing them in humiliating and unsafe position. The political leadership of Una – Sana Canton aims to replace the whole management of RTV USK, including the director Mr Izet Mustafic and appoint a new Supervisory Board accordant to the ruling parties, and a new director.
As stated by a journalist from  RTV US, Melita Mujadzic, the whole situation is getting worse and threats are becoming more frequent and violent: "The prime minister of Una-Sana Canton, Husein Rošić, threatened us with police intervention if the director Izet Mustafić and the management of RTV USK are not dismissed by Thursday, 28th of June."
Marko Divković, president of BHJA said: "We can see an example of classic compelling of editors to serve the ruling political parties. Unfortunately, RTV of Una – Sana Canton is not the only media facing pressures like this. This are an unacceptable violations of media freedoms in BiH!"
BHJA registered this as the 5th threat to journalists from politicians in the first half of 2018.
Attacking and threatening journalists is a direct attack on freedom of expression and the right of citizens to be informed. Each attack on journalists is the attack on public interest, democracy and rights of all citizens.
Skopje – Belgrade – Podgorica – Prishtina – Sarajevo – Zagreb, 28.06.2018.
BH Journalists Association
Trade Union of Media of Montenegro
Croatian Journalists' Association
Association of Journalists of Kosovo
Association of Journalists of Macedonia
Independent Journalists Association Serbia