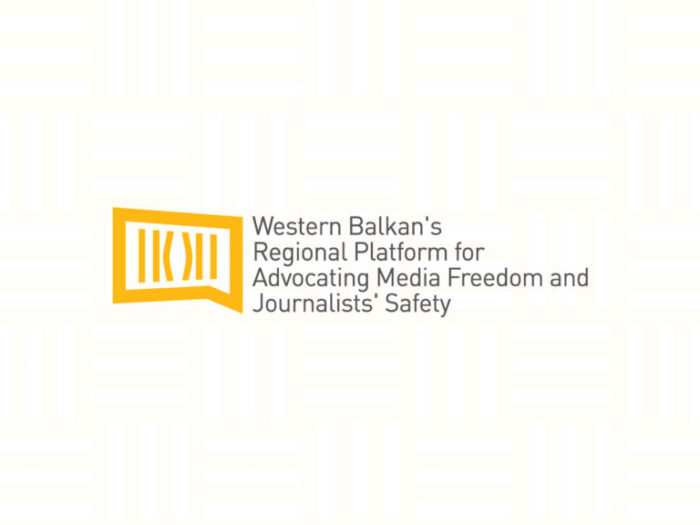 The Western Balkan's Regional Platform for Advocating Media Freedom and Journalists' Safety, which represents more than 8,000 members, strongly condemns the vandalism on the offices of the Association of Journalists of Kosovo by unknown people on Friday December 6th 2019 in Prishtina.  
On Friday, December 6th, 2019, the offices of the Association of Journalists of Kosovo in the building of Public Housing Enterprise in "Perandori Justinian" street in Prishtina were broken into by unknown people. There they stole working equipment: a photo-camera, a television and a laptop, and also money and some other valuable things.
Kosovo Police were notified about the case and the forensic team came in the scene of the crime for the necessary investigation. The Association still has not received any further information by the police regarding the investigative procedures. The offices of Association of Journalists of Kosovo are next to the Cathedral in center Prishtina, which is surrounded by security cameras, the same is with the restaurants in the vicinity of the offices.
The Regional Platform supports the Association of Journalists of Kosovo call for swift action of the Kosovo Police and relevant authorities in the country to find the suspected people as soon as possible. Despite the case, the platform encourages the AJK to be unrestrained to fulfill its mission on protecting the journalists' job, journalism and media activities. This crime is an intolerable case, which should immediately be addressed by the competent authorities.
Every kind of attacks on journalists, their organizations, or media, is a threat to the public interest, democracy especially in the freedom of expression.
Sarajevo – Podgorica – Zagreb – Prishtina – Skopje – Belgrade (10.12.2019)
BH Journalists Association
Trade Union of Media of Montenegro
Croatian Journalists' Association
Association of Journalists of Kosovo
Association of Journalists of Macedonia
Independent Journalists Association Serbia