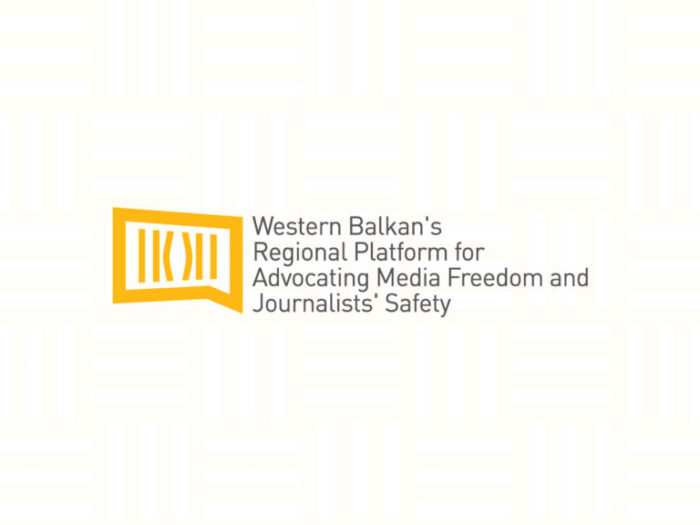 The Western Balkan's Regional Platform for Advocating Media Freedom and Journalists' Safety, strongly condemns the detention of The Radio Belgrade first programme crew by Kosovo Police in the southern Mitrovica on Friday 4th of October.
As we informed, Kosovo Police stopped the crew's official car and searched it thoroughly. As stated from the Kosovo Police, during the identification and control of the journalists, one of them had an identification mark with the inscription (Povratak 7 September 2019) where the seal of the Ministry of Internal Affairs of Serbia was identified. This identification marks were actually press accreditation for the event Povratak (Comeback) organized by the Serbian Police in Serbia on 7th September. Kosovo Police for the purpose of more detailed identification sent them to the police station. After finishing with the verification, administrative and legal procedures they were released after more than five hours.
Associations and union from the WB region strongly protest against this kind of treatment of the journalists and asses it as unacceptable violation of the media freedom and endangering journalists in the performance of their work. We remind the Kosovo police that such actions are against all EU standards regarding media freedom.
The Regional platform request from the competent institutions in Kosovo to examine the police actions in this case. We also call on the Kosovo Police to apologize to our colleagues for unnecessarily interfering in their work.
The Platform will inform all international institutions and organisation about this incident and ask to ensure freedom of movement and safe work for all journalists in Kosovo, no matter what media they come from.
Skopje – Belgrade – Podgorica – Sarajevo – Zagreb, 10.10.2019.
BH Journalists Association
Trade Union of Media of Montenegro
Croatian Journalists' Association
Association of Journalists of Macedonia
Independent Journalists Association of Serbia