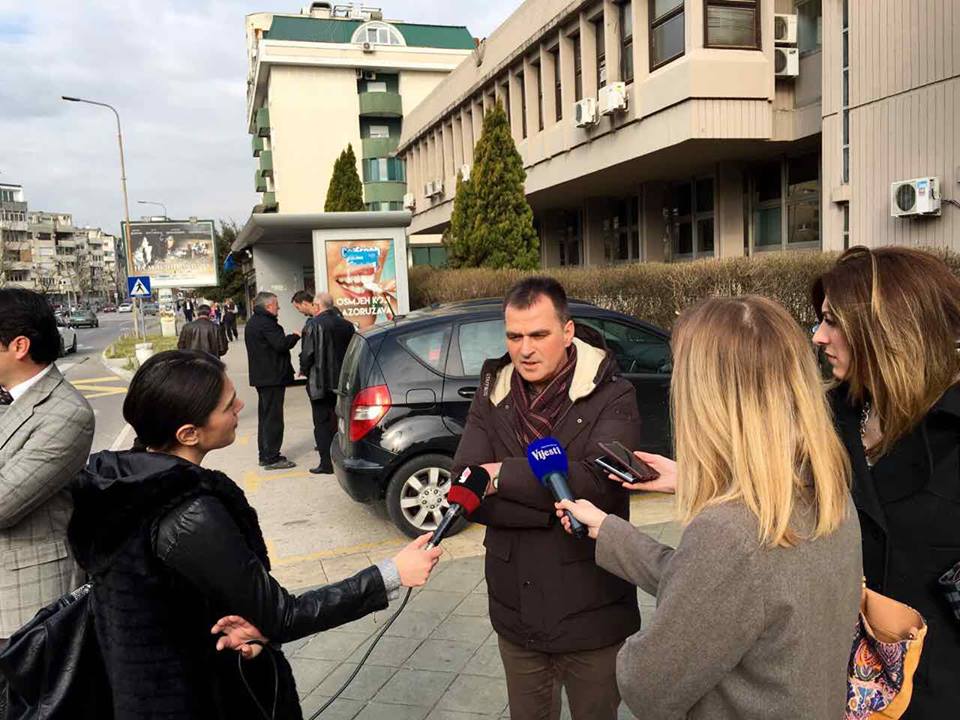 PODGORICA, 24.02.2017. – Based on the lawsuit of the journalist Tufik Softic, before the Basic Court in Podgorica the trial has been initiated against the state of Montenegro for non-pecuniary damages for human rights violations because over a period of nearly 10 years the competent investigating authorities have not taken all the necessary and available measures to determine who has tried to kill him in front of the family house in Berane on 1 September 2007.
Softic demands from the court to establish that due to inefficient and ineffective investigation of state organs, state is responsible for non-pecuniary damage that has been inflicted to him by violation of the procedural aspect of the right to life and prohibition of torture under Art. 2 and 3 of the European Convention on Human Rights, that is the right to dignity and inviolability of person under Art. 28 of the Constitution of Montenegro.
The claim argues that the state is responsible for the mental pain and the fear that Tufik Softic suffered and will suffer because of the danger of repeated attacks on his life, because the attackers who ordered it were not found, and in the meantime, police security for Softic was abolished. It alleges that the state encourages the attackers "by its negligent conduct of the investigation and finally by ending the investigation."
In response to the lawsuit, the state has contested the claim arguing that "not a single material or legal proof has been submitted to prove the merits of the claim, having in mind that the civil-legal liability of Montenegro can be invoked only in the case of illegal and irregular work of its bodies, which has not been factually or legally established by the prosecutor."
In addition to the civil claim, in January 2016, Softic filed a constitutional complaint with the Constitutional Court of Montenegro, on termination of an investigation of attempted murder. Constitutional appeal requested that the Constitutional Court based on the finding that he was a victim of human rights violations, make the relevant investigating authorities to take all necessary measures and actions in order to identify the perpetrators in accordance with the authority Court that has under Art. 76, no. 3 of the Law on the Constitutional Court. The Constitutional Court has not yet decided on appeal, and legal deadline for that expires in July this year.
Softic was attacked again in 2013, when an explosive device was activated in the yard of his family house, which caused a minor damage. The investigation did not lead to the discovery of the perpetrators of this attack.