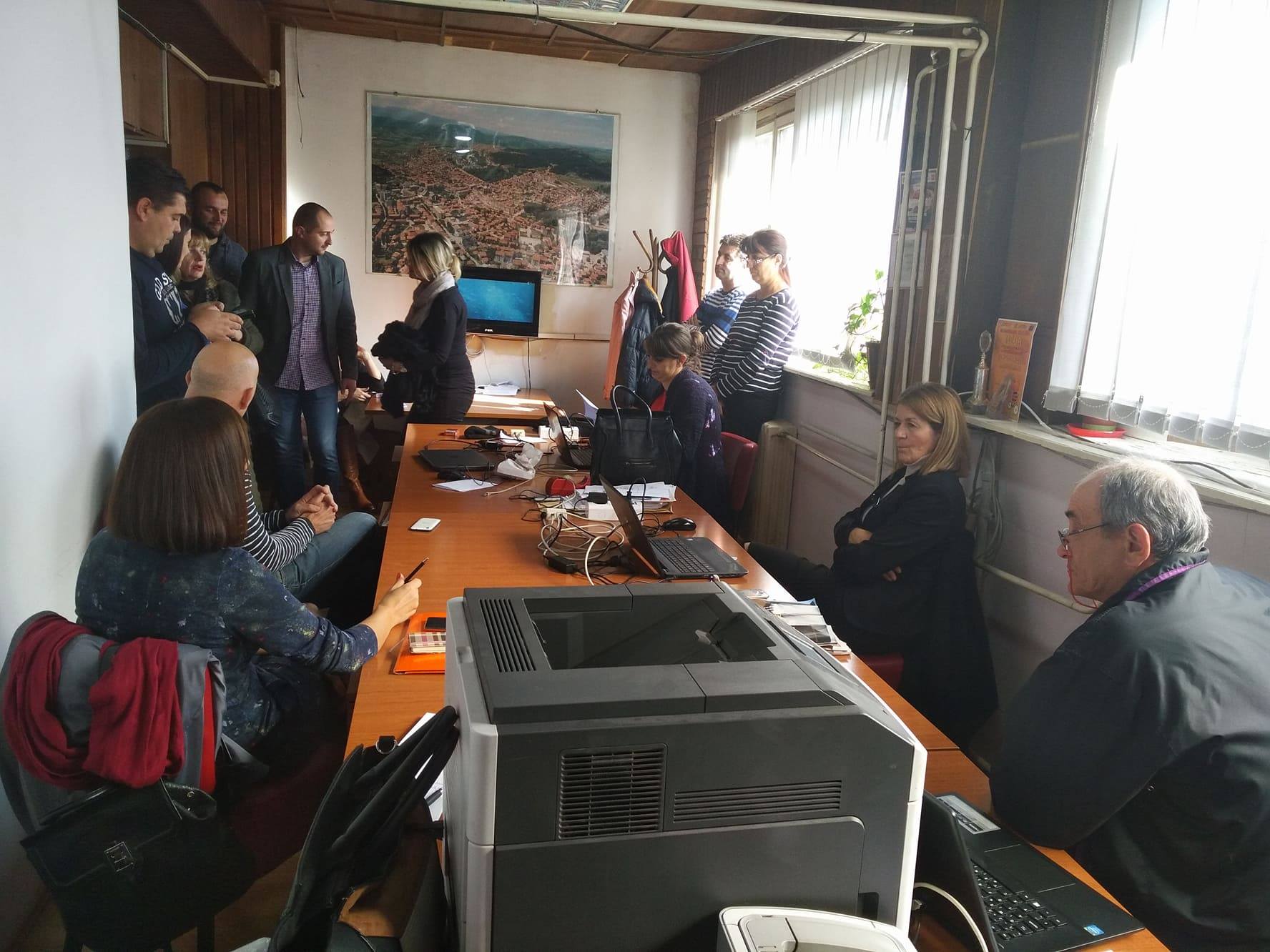 PLJEVLJA, 30.10.2017. – Trade Union of Media of Montenegro sent a request for a meeting with the President of Pljevlja municipality Mirko Đačić due to four unpaid monthly earnings for employees in RTV Pljevlja, and unequal and discriminatory approach. The Union also informed about the situation US Embassy in Podgorica, as well as Embassy of the Federal Republic of Germany, British Embassy, and Delegation of the European Union to Montenegro.  
Colleagues from the local public emitter RTV Pljevlja addressed us emphasizing that they did not receive four earnings (June, July, August, and September) and since October ends, it means that new, fifth monthly earning will be owned to them. They find this unreasonable especially at the time when we speak about media democratization in developing countries. This attitude will "silently" put an end to media.
"We would not be resigned and depressed if the employees in the local administration did not receive their earnings regularly. Discriminatory approach is what "kills" us because it is clear that Municipality has the money. We are as well working on the tasks of public interests, professionally and in accordance with the needs of the local community", said our colleagues in their letter.
There are 31 employees in "RTV Pljevlja", some are the only family members with income, there are couples employed, and most have credit debts. All this is enough to say that our colleagues from "RTV Pljevlja" are on edge of existence.
We believe that this problem has been ignored for a long time at local level and we all must engage to solve it.